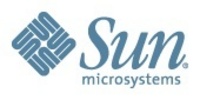 The Network is the Computer
MENLO PARK, Calif. (PRWEB) August 27, 2008
Topics of discussion will include recent OEM agreements as well as the role of the developer community in enabling product innovations, enterprise investment in VirtualBox technology and what the future holds for desktop virtualization.
Innovation Insider is a show on BlogTalkRadio from Sun Microsystems that features discussions with industry innovators on a variety of topics.
When:
8-9 a.m. PST, Thursday, August 28
Where:
Visit http://www.blogtalkradio.com/stations/sunradio/innovationinsider, dial in number for questions: (646) 478-3261.
Podcasts will be posted here after every show: http://www.blogtalkradio.com/stations/sunradio/featured.aspx
About Andy Hall: Andy is Sun's Senior Product Manager of Sun xVM VirtualBox. More information about Sun's xVM VirtualBox and demos from Andy can also be found here: http://www.sun.com/aboutsun/media/features/2008-0811/index.jsp
About Sun Microsystems, Inc.
Sun Microsystems develops the technologies that power the global marketplace. Guided by a singular vision -- "The Network is the Computer" -- Sun drives network participation through shared innovation, community development and open source leadership. Sun can be found in more than 100 countries and on the Web at http://sun.com.