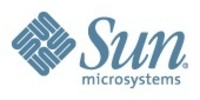 With xVM VirtualBox at the core of our in-house solutions we have significantly reduced our costs and sped time to deployment for customers.
SANTA CLARA, Calif. (PRWEB) August 12, 2008
Sun xVM VirtualBox is a high performance, small footprint virtualization platform enables users to create "virtual machines" into which they can install whichever operating system and application stack they choose. Users benefit from the ability to run multiple operating systems on the same computer at the same time, while OEMs gain the added benefit of using virtual machines as a self-contained distribution mechanism for their solutions. Sun xVM VirtualBox is incredibly compact and modular, making it suitable for use as an embedded component and ideal for OEMs. With rich and powerful APIs exposed at every level, xVM VirtualBox provides OEMs with complete control to easily build custom solutions and products.
"Sun xVM VirtualBox has become hugely popular with developers and power users, and with a modular core that enables it to be embedded in many other solutions, xVM VirtualBox is expanding its reach to new audiences," said Steve Wilson, vice president for xVM, Sun Microsystems. "These recent agreements are just a few examples of how OEMs are leveraging core xVM virtualization technology to produce new solutions with unparalleled performance and functionality."
Since its release in January 2007, Sun xVM VirtualBox has surpassed 5 million downloads, and is the first free hypervisor to support all major host operating systems, including Mac OS X, Linux, Windows, Solaris(TM) and OpenSolaris(TM). At a mere 20 megabyte download, the software installs in less than 5 minutes. To view recent third-party reviews of the award-winning Sun xVM VirtualBox software visit http://www.sun.com/products-n-solutions/reviews/xvm.html.
Sun delivers technologies to meet every virtualization need from the desktop to the datacenter. Sun xVM VirtualBox software is a key component of Sun's broader xVM virtualization and management software portfolio, which includes Sun(TM) xVM Ops Center, Sun(TM) xVM Server and the Sun(TM) Virtual Desktop Infrastructure (VDI) Software. Targeted at end users, developers and SMBs, xVM VirtualBox software is the entry-level offering into the Sun xVM platform and is designed for customers of all sizes across a broad range of industries.
Sun xVM VirtualBox Expands Global Footprint
Avanquest Software, http://www.avanquest.com, is one of the world's leading software publishers, marketing its software titles developed in-house or by developer partners via multiple sales channels on three continents, selling over 1,500 titles in North America, Europe and Asia. Avanquest will produce and publish Sun xVM VirtualBox bundled with OpenSolaris and sell it via retail outlets in the UK, Germany, Italy, Spain and France. Beginning this fall, Avanquest will provide Mac users with a solution to run the Windows operating system through Sun xVM VirtualBox.
"There's a huge need for cross-platform virtualization technologies that enable the growing Mac population to still use Windows-based software," said Andy Goldstein, European Chief Operation Officer, Avanquest Software. "Sun xVM VirtualBox provides a lightweight, easy-to-use solution which will enable users to easily work across operating systems and access their favorite applications."
Q-layer, http://www.qlayer.com, is the leading enabler of cloud computing through Virtual Private Data Centers (VPDC) and is leveraging Sun xVM VirtualBox to deliver complete datacenter virtualization capabilities for its customers.
"Q-layer's Virtual Private Data Center helps customers fully realize the benefits of cloud computing by orchestrating server, network and storage virtualization to enable on-demand services," said Kristof De Spiegeleer, Founder and Chief Technology Officer, Q-layer. "We have chosen Sun xVM VirtualBox as the virtualization technology component in our solution to transform today's datacenter infrastructures into agile service delivery platforms for our datacenter operators."
Headquartered in Bombay, India, Zenith InfoTech Ltd., http://www.zenithinfotech.com, is a leading managed services infrastructure and business continuity solution provider. The company has built its network attached storage appliance for small and medium-sized businesses using Sun xVM VirtualBox.
"Sun xVM VirtualBox is an extremely flexible, high performance and innovative technology. It enables us to continue optimizing our platform to deliver a comprehensive managed services solution to our customers," said Akash Saraf, CEO, Zenith InfoTech. "With xVM VirtualBox at the core of our in-house solutions we have significantly reduced our costs and sped time to deployment for customers."
Pricing and Licensing
Sun xVM VirtualBox is available free of charge at http://www.virtualbox.org under a Personal Use License. OEMs have two options for licensing xVM VirtualBox: open source edition under GPLv2 or under a commercial license. For additional information, contact virtualbox-oeminfo@sun.com.
Sun's Virtualization Products and Services
Sun offers a complete desktop-to-datacenter virtualization product portfolio and comprehensive set of virtualization service offerings to help customers deploy new services faster, maximize the utilization of system resources, and more easily monitor and manage virtualized environments. Sun's virtualization products help to provide unified software management tools and virtualization capabilities across operating systems, servers, storage, desktops and processors. For more information visit http://www.sun.com/xvm.
About Sun Microsystems, Inc.
Sun Microsystems develops the technologies that power the global marketplace. Guided by a singular vision -- "The Network is the Computer"(TM) -- Sun drives network participation through shared innovation, community development and open source leadership. Sun can be found in more than 100 countries and on the Web at http://sun.com.
Sun, Sun Microsystems, the Sun logo, Java, Sun xVM VirtualBox, Sun xVM Ops Center, Sun xVM Server, Sun VDI, OpenSolaris, Solaris, and The Network is the Computer are trademarks or registered trademarks of Sun Microsystems, Inc. or its subsidiaries in the United States and other countries.