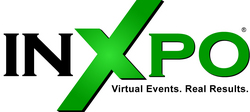 By bringing together Ray Bloch's rich history of helping corporations to communicate and engage their audiences with our award-winning delivery of privately-branded virtual events, we are providing corporations with a powerful way to communicate to their audiences anywhere in the world
Chicago, IL and Pelham, NY (Vocus) July 14, 2009
InXpo (http://www.InXpo.com ), the leading provider of privately-branded virtual events, today announced a partnership with Ray Bloch, a full-service corporate communications production company with over 55 years of business experience. InXpo's diverse suite of virtual events solutions will enable Ray Bloch to offer engaging virtual event experiences as part of the agency's corporate communications services.
This partnership leverages InXpo's enterprise-ready virtual events platform and expertise in delivering privately-branded virtual events that deliver real results as an integral part of Ray Bloch 365, a suite of services that extends Ray Bloch's content and creative expertise to deliver engaging audience experiences to the online arena through social media, social networking and virtual environments. According to Richard Bell, Vice President, Production, Ray Bloch, "InXpo has all the essential attributes we were seeking in a partner – an enterprise-ready virtual events platform, the depth and breadth of virtual events experience, and the innovative drive to take virtual events to the next level."
"We believe that an effective corporate communications strategy is not bound by physical limitations. This partnership with an industry thought leader like InXpo complements our vision to create engaging, 360-degree experiences that extend from the physical to virtual arenas on behalf of our customers," stated Jeremy Driesen, President, Ray Bloch.
With deep and broad expertise in delivering over 600 successful virtual events, InXpo is an ideal partner for event management companies and agencies seeking to complement their offerings with virtual events. Under InXpo's Partner Program, InXpo provides its channel and agency partners with the sales and marketing support, production expertise, and training that they need to provide their customers with a comprehensive virtual events strategy.
"By bringing together Ray Bloch's rich history of helping corporations to communicate and engage their audiences with our award-winning delivery of privately-branded virtual events, we are providing corporations with a powerful way to communicate to their audiences anywhere in the world," said Drew VanVooren, President and co-founder of InXpo.
About InXpo Inc.
InXpo is the leading provider of privately-branded virtual events that connect, educate and engage audiences. InXpo's full suite of solutions includes Virtual Trade Shows, Virtual Career Fairs, and Virtual Corporate Events, as well as Audio and Video Webcasts. These virtual solutions dramatically reduce travel time and related costs, in addition to making the world a greener place to live. By using our privately-branded virtual events, InXpo enables organizations to cost-effectively communicate with their worldwide communities for lead generation, peer-to-peer networking, training, internal and external communications, as well as generate new online revenue opportunities. InXpo has delivered over 600 successful virtual events and experiences for global customers and publishers including AAA, Cisco, Forbes, HIMSS, PennWell, TechTarget and Ziff Davis Enterprises. The company is headquartered in Chicago. For more information, visit http://www.inxpo.com.
About Ray Bloch
Since 1954, Ray Bloch has fused strategy and business goals with creativity to create memorable and unique experiences for companies, individuals, and communities. Ray Bloch engages, inspires, delights, and motivates everyone involved, and does it with firm fiscal stewardship and transparency. Recent clients include Time Inc, The Lance Armstrong Foundation, Biogen Idec, Merrill Lynch, Service Nation, Stanley Tools, Wachovia, The Partnership for Public Service, and many others. For more information, visit http://www.raybloch.com.
Media Contacts:
Eileen Casey
InXpo
312-962-3756
ecasey (at) Inxpo (dot) com
Cece Salomon-Lee
InXpo
415-608-0302
cece (at) InXpo (dot) com
###