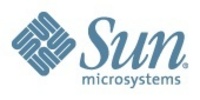 The Network is the Computer
MENLO PARK, Calif. (PRWEB) September 10, 2008
When:
9:00 a.m. PT, Wednesday, September 10, 2008
How to Listen to the Show:
Visit http://blogs.sun.com/innovation/ or
http://www.sun.com/launch/2008-0910/index.jsp
http://www.blogtalkradio.com/stations/sunradio/suninnovation
Podcasts will be posted here after every show:
http://blogs.sun.com/innovation/
http://www.blogtalkradio.com/stations/sunradio/featured.aspx
About the Guest Speaker:
Mike Wookey is a CTO and Distinguished Engineer for xVM at Sun. A true thought leader and innovator, Mike joined Sun in 1992 and has been a Distinguished Engineer since 2001, proving to be an invaluable contributor to Sun's Virtualization and Systems Management as well as Open Source solutions. He has piloted various systems management activities throughout his sixteen-year career at Sun, most recently the systems management portfolio and virtualization toolset for Sun xVM. With a proven ability to innovate solutions that meet today's technology needs, he currently holds over eight patents in the U.S. and one in the U.K. and has received up to six Technical and Leadership awards, including the Sun Chairmans Award for Innovation in February 2001 and the Sun Innovation Award in 2008.
About Sun Microsystems, Inc.
Sun Microsystems develops the technologies that power the global marketplace. Guided by a singular vision -- "The Network is the Computer" -- Sun drives network participation through shared innovation, community development and open source leadership. Sun can be found in more than 100 countries and on the Web at http://sun.com.