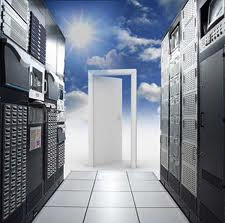 Providing virtualization and cloud services in support of SAP solutions presents a tremendous opportunity for WFT and our clients
Princeton, NJ (Vocus) November 15, 2010
Wharfedale Technologies, Inc. (WFT), a leading technology consulting firm specializing in infrastructure integration in the implementation and support of virtualization and private cloud services, today announced it is now an SAP-certified provider of cloud services. Through these services, WFT will help enterprise customers using SAP® solutions create roadmaps and strategies for deploying their SAP solutions via a cloud model.
"Providing virtualization and cloud services in support of SAP solutions presents a tremendous opportunity for WFT and our clients," said Ganesh Radhakrishnan, CEO of WFT. "The advantage and benefits of consolidating servers will lower the number of physical servers needed, increase rack space utilization efficiency within the data center, provide on-demand provisioning of servers, as well as reduce physical server maintenance and create computing elasticity. These are just a few of the reasons why we are thrilled to implement cloud services for customers using SAP solutions."
WFT Cloud Services is a comprehensive, integrated offering that helps customers utilize all of their resources within the infrastructure to enable them to be "elastic". The service also helps customers reduce their hardware footprint within their data center by consolidating servers through virtualization. This enables customers to provision their servers easily, on-demand.
"The certification of WFT as a provider of cloud services confirms its capabilities to deliver SAP applications via its private cloud offerings," said Michael Ressemann, Global Head of Outsourcing Services and Solution Delivery, SAP AG. "WFT's focus on designing, building and implementing flexible, scalable and elastic private cloud offerings will help SAP customers increase their operational efficiencies and reduce manual processes."
To achieve this certification and help ensure high-quality standards for cloud-based delivery of SAP applications, a provider's cloud delivery platform must undergo extensive testing by SAP to validate the operational integration of the cloud-computing platform with supported applications. This includes assessment of the company's infrastructure, processes and technical staff. The audit also includes a technical review of the physical and logical security processes, as well as portal and underlying infrastructure including servers, software and storage capabilities. By working with certified SAP partners, customers can be confident that the services provided are compliant with SAP's requirements for quality, availability and security.
As an SAP-certified provider of cloud services, WFT will receive guidance on operating cloud environments and best practices, as well as continuous knowledge transfer by SAP. This will help them to deliver high-quality services in support of SAP solutions to their clients.
About Wharfedale Technologies, Inc.
WFT is a leading technology consulting integration firm specializing in infrastructure integration in the implementation and support of virtualization and private cloud services. As an SAP-certified provider of cloud services, it also offers the following services in support of SAP solutions: high availability, disaster recovery, advanced sizing for virtualization, back-up/recovery Integration, systems refresh automation and landscape optimization. For more information on WFT services, visit http://www.wftus.com or call (888) 533-3113.
SAP and all SAP logos are trademarks or registered trademarks of SAP AG in Germany and in several other countries.
All other product and service names mentioned are the trademarks of their respective companies.
SAP Forward-looking Statement
Any statements contained in this document that are not historical facts are forward-looking statements as defined in the U.S. Private Securities Litigation Reform Act of 1995. Words such as "anticipate," "believe," "estimate," "expect," "forecast," "intend," "may," "plan," "project," "predict," "should" and "will" and similar expressions as they relate to SAP are intended to identify such forward-looking statements. SAP undertakes no obligation to publicly update or revise any forward-looking statements. All forward-looking statements are subject to various risks and uncertainties that could cause actual results to differ materially from expectations The factors that could affect SAP's future financial results are discussed more fully in SAP's filings with the U.S. Securities and Exchange Commission ("SEC"), including SAP's most recent Annual Report on Form 20-F filed with the SEC. Readers are cautioned not to place undue reliance on these forward-looking statements, which speak only as of their dates.
###