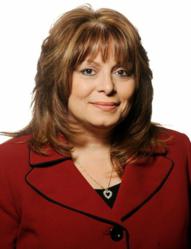 Now you can bring your website to life, literally.
Bloomfield, NJ (PRWEB) October 30, 2011
The day has arrived when websites can literally have a live human interacting with visitors - or at least appear that they are.Virtual Spokesperson is now available and part of a series of new products being rolled out by Media Consultants, LLC, a New Jersey based advertising and public relations firm that concentrates on innovative marketing solutions and new media. "You can literally let your website speak for your business," said Maria Paladino-Fitz, president of Media Consultants. "We are very excited about this product offering and feel that it adds warmth to any website." Virtual Spokesperson is quick, easy and very affordable. Completely personalized to the individual business, it adds the right human connection when demonstrating a product, engaging a consumer, explaining a service offered or encouraging a call to action.
View the complete cast of available models and actors and watch them audition on the site and even sample how they would look on any other website without any further obligation.
Media Consultants will help develop a personalized script and have your Virtual Spokesperson up and running within just a few days. Cost is a very modest one time fee that allows indefinite usage of the customized video - "Some businesses opt to have a Virtual Spokesperson as a welcome host on the home page, while others embed them on multiple pages," said Paladino-Fitz. "The truth is, a Virtual Spokesperson can live on any page of your website - and are always there, ready and willing to promote your products and services. It's an attention grabbing website tool that will help you stand out from the competition while engaging new customers with a unique human connection."
For more information on this innovative new product offering, visit the website: MyMediaConsultants.com
Additional Information:
Earlier this year Media Consultants introduced a new product called DEAL SHARE OFFERS, a successful group discount offers program and the company also hosts a popular monthly Facebook contest where random fans can win free prizes and giveaways.
Contact:
Media Consultants, LLC
Maria Paladino-Fitz, president
973-931-4111
# # #