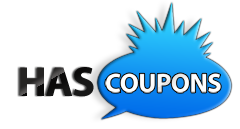 Savings Done Right
Cocoa Florida (PRWEB) September 16, 2012
HasCoupons.com in business for one month to show they care about their customers and the pain at the pump. We are offering a $10 mail in rebate for a BP gas card of a Visa Gift card to our customers from September 13th to October 29st in efforts to help our customers who keep us in business.
This promotion can be redeemed more than once and has to be post marked by November 15th to be eligible.
This is the it's your choice Mail In Rebate progam.
HasCoupons.com is growing by leaps and bounds is proud to offer this to the customers gained over the last month and the new customers who are enjoying the constant savings.
Top Deals for Sunday
#5 Bass Pro Shops- With fall on the way it's time to head out doors before winter comes what better way to do so than with gear from the largest retailer in outdoor gear. Bass Pro Shop offers the most in fishing, hunting, kayaking, and hiking equipment is sure to check out the discounts at hascoupons.com.
Best deal- Arctic Shield® Quiet Tech Hooded Jacket for Men $39.97
#4 Buy.com- Offers a large selection of items from electronics, clothes, home goods, and furniture. With such a wide variety to choose it rivals all large brick and mortar retail chains like Wal-Mart or Target. Buy.com offers numerous deals and discounts daily such as free shipping on many of their products.
Best Deal- Sony BRAVIA KDL-40BX450 $498
#3 Toshiba
Battery- Toshiba's Battery's give a slight advantage with a larger battery and improved battery life.
Processor- Both of these devices run on a dual-core i5 intel processor. This will make all computing tasks and gaming seamless an efficient.
Display- The 1080p HD and the Maxx HD step it up a notch from their previous versions with 32 inch in screens.
Toshiba offers the most coupons of any computer retailer. Hascoupons.com/Toshiba
#2 Kindle Fire HD, Amazon announces the newest edition to the kindle line up will most certainly be the best available tablet. Amazon reigniting the rivalry between the juggernauts in the tablet market between them and Apple. With two versions of the fire 8.9 inch Kindle Fire HD and a 7 inch Fire HD both priced affordably well. Both versions of the new Fire HD will have 16GB storage. Also a 4G LTE version of the Kindle Fire HD will be available on November 20th with 32GB of storage.
Kindle Fire HD 8.9in. $299
Kindle Fire HD 4G LTE $499
#1 Samsung Galaxy S3, this phone offers the most in computing power, and is available on Verizon, At&t, Sprint, and T-Mobile. The S3 is Samsungs global flagship phone for 2012 offers a full array of high end components.
Processor- the Galaxy S3 boasts a 1.5 snap dragon dual core processor for increased computing power.
Display- this phone has a large 4.8 in screen with a super amloled display that gives the phone rich crisp colors.
Camera- Samsungs Flagship phone offers an 8 mega pixel with flash, with 1080p video record rear camera that can record stills while shooting video. The front camera has a 1.9 mega pixel camera.
All the mentioned deals are all eligible for the Hasoupons.com $10 your choice Mail In Rebate progam. Remember to take advantage of this offer before it is over. Promotion ends October 29th get the BP gas card or Visa debt card while they are available limited time only subject to change.