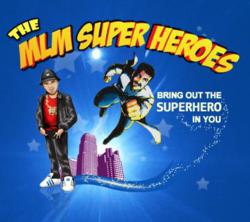 This business is actually very simple - but people make it difficult. MLM is about connecting with people - finding things in common - identifying if they have a problem that your products or the MLM business model can help them solve.
Vancouver, BC (PRWEB) April 29, 2012
Helen Liau is an international entrepreneur who was born and raised in a small farm land in Sandakan, Sabah, Malaysia (formerly known as Borneo Island). From the time she was a child, Helen always dreamed about financial freedom and being able to live a life that most people dream about.
Her life was simple, yet valuable in its own way. When she finished high school - she began working at a bank where she learned amazing people skills and how to connect with customers. At 25 years of age Helen got married and had two children. By 32 she decided to explore bigger opportunities and moved to Canada where she and her husband opened a specialty mechanics shop.
Helen worked in a variety of jobs including restaurants and was in and out of retail for over 18 years. Through that, she was able to raise her children. While she was working in retail, she partnered with her employer, and her sister, and invested all of her savings into a franchise restaurant. She worked hard for 5 years, but all of her efforts went in vain. She ended up selling the business and carrying a big loan even after selling the business.
The winds of change started when a very nice couple lent her the book, "Rich Dad, Poor Dad". Although Helen wasn't really fond of reading, she appreciated the way the book helped her open her eyes and set up a backup plan for herself. After some point of understanding, Helen knew she had to make some big decisions in her life.
In 2005 Helen started on the path of MLM. She tried prospecting in the mall, cold calling leads, handing out business cards, attending networking events - but just did not see the success that people talk about.
Then Helen began working on her inner game in the area of personal development. She began listening to CDs, reading books and attending hotel seminars and connected with Jim Rohn's quote to "Work full-time on your job, while you work part-time on fortune". It was at this point that Helen began to see a shift in her business and her results.
"This business is actually very simple" said Liau in a recent interview, "But people make it difficult. MLM is about connecting with people - finding things in common - identifying if they have a problem that your products or the MLM business model can help them solve. Once I realized this I embraced the business and I started to enjoy meeting new people, making new friends through networking, traveling, listening to self improvement CDs and books of the like".
Helen has recently partnered with The MLM Superheroes - an elite group of network marketing trainers that travel the world helping to teach and train entrepreneurs on how to become successful in the MLM industry and the home based business model. They have become Independent promoters of the ViSalus Body By Vi - 90 Day Challenge.
ViSalus is a health and wellness company that proudly makes a positive impact on Life, Health, and Prosperity worldwide every day thanks to a thriving community of passionate people. The company's Body by Vi 90-Day Challenge combines leading health products with the support to help people achieve their weight loss and fitness goals, save money along the way, and win from millions in prizes every year.
Since launching in 2005, the company has strived to achieve the best of the three principles that define its very name – "Vi" being the root for Life, and "Salus" representing Health and Prosperity.
ViSalus is currently experiencing record growth. According to a Company press release - their sales grew seven fold from $34 million in 2010 to a staggering $231 million in 2011. ViSalus was featured in an exclusive insert in the Wall Street Journal called "Why Now Is Prime Time for Direct Selling".
For more information on how to benefit from partnering with Helen Liau and The MLM Superheroes as Independent Promoters of ViSalus and the Body by Vi 90-Day Challenge on their global marketing campaign contact:
Helen Liau
Phone: 604-889-7285
Email: HelenLiau(at)yahoo(dot)ca
Skype: Helen.Liau
http://www.HelenLiau.com