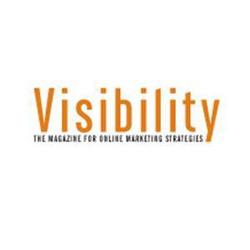 Plymouth, IN (PRWEB) December 17, 2008
The Visibility team has released the December 2008 issue of this ever so popular internet marketing magazine. This 6th edition is filled with the freshest, most relevant and thought-provoking insights, inputs and observations from the industry's leading professionals and experts. Since its launch more than a year ago, Visibility Magazine has found a special place amongst all those who take internet marketing seriously.
As a looking glass into an industry that is continually changing, Visibility provides its readers with information that is not only timely but also crucial for development in the industry. Amongst others the December edition of Visibility includes articles like "How Google Applies Science to Search" by Kalena Jordan, a leading SEO expert in Australia, "One-Time vs. Ongoing SEO" by Rob Laporte, the founder and president of DISC, Inc. and "Optimizing ROI in Online Media Operations through Strategic Resource Scaling" by Jay Kulkarni, founder of Theorem.
The magazine also provides readers with a snapshot of the latest happenings in the internet marketing landscape in the 'Quarterly Roundup' section, an overview of a leading PPC campaign management software solution called Acquisio SEARCH, and an in depth tête-à-tête with Pierre Zarokian CEO of Submit Express, Inc. a top search engine submission and optimization company.
To find out more about Visibility Magazine and it's December issue, please visit http://www.visibilitymagazine.com.
###