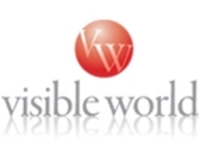 Visible World's services will help advertisers continue to get great value from Google TV Ads. We're excited to work with Visible World so that our advertisers can place even better and more customized ads
New York NY (Vocus) July 29, 2009
Google TV Ads and Visible World, two leading providers of targeted television advertising, today announced that they have formed a working relationship to deliver advanced television advertising solutions. Advertisers using the Google TV Ads platform will now have the ability to dynamically customize and target their television ads easily and efficiently through Visible World's automated end-to-end system.
This partnership enables advertisers to use Google TV Ads with Visible World's automated message optimization engine to deliver the most relevant messages to the target audience. This combination enables advertisers to get the most from their existing creative, while providing differentiation based on program, time and context to drive and measure audience response. For the first time, advertisers will be able to automate multiple creative messages featuring a variety of offers, products and search terms based on the target audience, context differences and media performance data provided by the new online and set-top-box metrics.
Google TV Ads clients include Priceline, Lenovo, Buy.com and Jenny Craig.
"Visible World's services will help advertisers continue to get great value from Google TV Ads. We're excited to work with Visible World so that our advertisers can place even better and more customized ads," said Mike Steib, Google's Director of TV Ads.
"Google TV Ads is bringing a new level of innovation to television and the media buying process. Given our mutual commitment to targeting, flexibility, accountability and measurability, we are thrilled to be partnering with them," says Tara Walpert Levy, President of Visible World. "Advertisers can now create, target, and optimize relevant ads that will generate improved marketing results on Google TV Ads and will also uncover insights that can be applied to the rest of the media plan."
About Visible World
Visible World is the leading provider of targeted television advertising solutions. Our suite of services enables advertisers, agencies, and media companies to deliver addressable, interactive, and measurable ads. Visible World campaigns increase ad relevance and engagement by providing capabilities to target real-time offers, products, and creative based on geography, programming, inventory levels, time of day, weather, and other data-driven conditions. Today, Visible World helps over 200 advertisers target consumers in ~100 millions U.S. television households and across more than 1,500 major websites. To learn more please visit http://www.visibleworld.com .
Google TV Ads is a trademark of Google Inc.
Contact:
Tania Zamorsky / Tiffany Guarnaccia
G.S. Schwartz & Co.
212-725-4500 x310 / 328
###