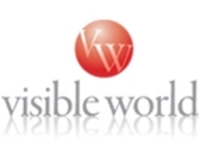 In working with Visible World, we have the combined power and value of targeting and customization in both online video and display advertising campaigns
New York, NY and San Mateo, CA (Vocus) October 1, 2009
Visible World, a leading provider of targeted television advertising solutions, and Tumri, Inc., the leader in dynamic display ads, today announced that they are partnering to deliver advanced advertising solutions for online video. Advertisers using the Tumri platform will now have the ability to dynamically customize and target their video ads easily and efficiently through Visible World's automated end-to-end system. The partnership is intended to meet advertisers' increasing demand for targeted video advertising solutions that span both traditional television and emerging online video opportunities.
This partnership enables advertisers to use Tumri's AdPod platform with Visible World's automated video messaging optimization engine to deliver the most relevant messages to the target audience. This combination also enables advertisers to get the most from their existing creative, while providing differentiation based on time, geography, demographic and attitudinal segments, and context to drive and measure audience response. Advertisers will now be able to leverage the automated optimization and targeting capabilities of both Tumri in display advertising and Visible World in video.
"The combination of Tumri's AdPod targeting and optimization platform and Visible World's rules-driven video messaging optimization technology enables advertisers to take targeted video messaging cross-platform, which is the ultimate goal," said Tim Hanlon, EVP/Managing Director of Publicis Groupe's VivaKi Ventures.
For example, the new service will enable network marketers that are targeting local channel positions and creative messages on television today with Visible World to extend the same business rules and creative customizations to their online video campaigns through the joint platform. Similarly, Tumri's retail and consumer clients can now include customized video messaging within their display advertising campaigns to augment their current capabilities to showcase local store inventory and top selling products online.
"In working with Visible World, we have the combined power and value of targeting and customization in both online video and display advertising campaigns," said Calvin Lui, president and CEO of Tumri. "The visual and branding benefits of video are well documented, and advertisers can now leverage our joint capabilities to reach the vast and growing online audience across the wide range of online display executions."
"Online video is a fast-growing medium that is becoming an increasingly important weapon for both traditional television and predominantly digital advertisers. We want to support our clients everywhere in the media plan and are excited to deepen our online solution via partnership with a clear technology and business leader like Tumri" says Tara Walpert Levy, President of Visible World.
This partnership provides great benefits for both companies, as it marks an additional step in extending Visible World's capabilities across media and follows recent partnership announcements with multiple cable operators, Google TV, and DG FastChannel. Likewise, the partnership continues to add powerful execution capabilities to Tumri, who has partnered with such industry powerhouses such as Yahoo, Google, and more.
About Visible World
Visible World is the leading provider of targeted television advertising solutions. Our suite of services enables advertisers, agencies, and media companies to deliver addressable, interactive, and measurable ads. Visible World campaigns increase ad relevance and engagement by providing capabilities to target real-time offers, products, and creative based on geography, programming, inventory levels, time of day, weather, and other data-driven conditions. Today, Visible World helps over 200 advertisers target consumers in ~100 millions U.S. television households and across more than 1,500 major websites. To learn more please visit http://www.visibleworld.com.
About Tumri
Tumri is the leading provider of dynamic display advertising solutions. Based in San Mateo, CA, Tumri has developed an innovative advertising platform that creates a highly dynamic and interactive advertising experience. The Tumri solution - the AdPod - enables advertisers to craft highly targeted marketing messages to consumers on-the-fly. The Tumri platform seamlessly deconstructs ad creatives into core sub-components, then enables advertisers to adjust each sub-component by targeting parameters or optimize by performance metrics. As a result, the Tumri platform delivers highly relevant advertising messages to consumers while lowering creative production costs and timelines. Additionally, Tumri's patent-pending platform optimizes performance at a sub-ad component level and delivers unparalleled consumer insights through its proprietary reporting. Tumri was named a 2009 American Business Awards winner, an AlwaysOn 2009 OnMedia 100 winner, a winner of two Internet Advertising Competition awards, and a "One to Watch" company for Dealmaker Media's 2007 Momentum Growth Conference. Tumri has also been featured in The New York Times, The San Francisco Chronicle, BusinessWeek and several other publications. Tumri is funded by Accel Partners, Shasta Ventures, Tenaya Capital and Time Warner. To learn more about Tumri visit http://www.tumri.com.
Press Contacts:
Tiffany Guarnaccia/Tania Zamorsky
G.S. Schwartz and CO., for Visible World
tguarnaccia (at) schwartz (dot) com
212-725-4500
Michelle van Kriedt
PerkettPR, for Tumri
tumri (at) perkettpr (dot) com
415-877-0230
###