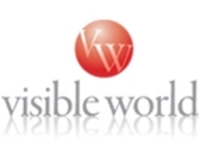 With TV we've always reached the right people but we've gotten everyone else too
New York, NY (Vocus) August 18, 2009
Visible World, the leader in targeted television advertising, today announced its partnership with Acxiom, Experian, and Nielsen to enable automated data-driven targeting for television ads through Visible World's open data exchange standard.
Notably, this is the first time that these industry-leading data companies have been brought together to deploy their existing data and data segmentations for use in television advertising.
Preloaded marketing data from Acxiom, Experian, and Nielsen enables advertisers to apply the data they may be already utilizing in their direct marketing and online campaigns to television. Want to know how many households in a neighborhood have a strong affinity for your products versus a competitive offering? That data is instantly accessible - and you can then target and execute accordingly.
"With TV we've always reached the right people but we've gotten everyone else too," said Matt Seiler, Global CEO, Universal McCann. "With this new targeting capability, our message is able to zero-in on exactly the people we want."
The integration of widely used data from these leading providers helps TV advertisers and agencies overcome a major obstacle to segmenting and allocating targeted television campaigns. Previously, clients manually translated and converted consumer targets from proprietary or syndicated databases in use for other media into segments for targeted TV advertising campaigns. Visible World solutions now automate this work, cutting down the time and effort necessary to help advertisers drive improvements in marketing results.
"Targeting doesn't exist without data, and while these data sets are commonly used in other marketing mediums, until now this level of segmentation has not been systematically applied to television," said Seth Haberman, CEO of Visible World. "Simplifying data integration has removed significant advertiser and agency barriers in our current household addressable campaigns, and we look forward to offering this capability across the broader media plan."
About Visible World:
Visible World is the leading provider of targeted television advertising solutions. Our suite of services enables advertisers, agencies, and media companies to deliver addressable, interactive, and measurable ads. Visible World campaigns increase ad relevance and engagement by providing capabilities to target real-time offers, products, and creative based on geography, programming, inventory levels, time of day, weather, and other data-driven conditions. Today, Visible World helps over 200 advertisers target consumers in ~100 millions U.S. television households and across more than 1,500 major websites. To learn more please visit http://www.visibleworld.com .
###