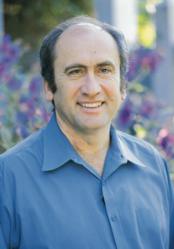 San Francisco, CA (PRWEB) October 25, 2011
Most human beings are born with 20-20 vision to see things clearly. However, as humans age, vision deteriorates and will need to be remedied with different treatment options.
If you or someone you know suffer poor eyesight, know that there are natural methods to improve your vision using vision improvement exercises. Based in San Francisco, Meir Schneider's School for Self-Healing proudly announce "The Natural Vision Improvement Kit." This kit will guide people with poor eyesight or blurred vision to follow special vision exercises that can greatly improve their vision.
Schneider himself was born without sight but this did not stop him from innovating techniques towards self-healing and curing himself of blindness. Mr. Schneider discovered methods to exercise one's eyes back to good health.
This kit will help anyone with vision problems learn principles that will naturally improve their eyesight. The kit will get you to practice the San Francisco vision exercises and help people get into the habit of doing these exercises regularly. Doing these exercises regularly will greatly improve one's ocular health and visual acuity.
Tibetan yoga practices that are known to regenerate one's eyes and mind are also introduced in this kit. These techniques will overtime minimize computer, reading and driving eyestrain and improve the eyes overall health and well-being. Grab this once-in-a-lifetime opportunity to improve your vision!
Schneider's "The Natural Vision Improvement Kit" includes a CD, which contain daily exercises to correct near- and far-sightedness, eye fatigue and cataracts. The yogic techniques introduced here balance the muscles around the eyes and increase eye movement. The kit also includes an additional CD that offers relaxation and restorative exercises while facing the computer. Patients can also do fundamental eye exercises from the instructions of thirteen portable, photo-illustrated cards. Two standard eye charts are also included to test your vision and monitor your improvement. One can be guided accordingly to a step-by-step illustrated study guide included in the kit for better vision.
If individuals are interested in getting the "Natural Vision Improvement Kit" that Meir Schneider designed, please call Rashida Anders, Office Manager at The School for Self-Healing at (415) 213-4776 or email her at officemanager(at)self-healing(dot)org.
About The School for Self- Healing
The School for Self-Healing is a non-profit school that teaches and provides movement work, massage, and vision therapy in San Francisco as well as around the globe for a wide variety of disorders, diseases and injuries. The school provides private Sessions, free and low-cost public workshops, as well as training in the self-healing method.
Founder Meir Schneider, PhD, LMT used the Bates Method to cure himself of congenital blindness, and went on to develop "The Meir Schneider Method of Self-Healing Through Bodywork and Movement." The technique has been medically documented to help people with a wide variety of degenerative conditions, such as Muscular Dystrophy, and can help increase mobility, improve the function of body systems, relieve pain, improve vision, and increase productivity. This innovative kit is the latest endeavor from Meir and the School for Self-Healing and can help people greatly improve their vision.
# # #