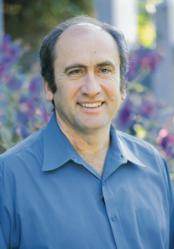 Learn how self-healing improves the immune system through Kegel-like exercises that activate the autonomic nervous system and eliminate tension
San Francisco, CA (PRWEB) May 08, 2012
San Francisco's expert for vision exercises and vision improvement exercises, Meir Schneider of the School for Self-Healing will soon be hosting a series of workshops and private therapy sessions on self-healing and natural vision improvement in New York City during May.
"Learn how self-healing improves the immune system through Kegel-like exercises that activate the autonomic nervous system and eliminate tension," Schneider said. "Explore natural vision improvement, disease-causing visual habits, and how to affect the movement of the macula. This workshop will not only transform your life, but will facilitate your practice."
The workshop will be held at the Johnson City Senior Center, located at 30 Brocton St. in Johnson City. The three main points of focus for the session are improve your vision through body movement and massage; overcoming back problems and arthritis through massage, movement and sensory integration; and preventing and overcoming paralysis.
"Studying massage is a means to regenerate nerves, muscles and bones; a way to help circulation; and a method of increasing peripheral use of the body," Schneider said. "You will also understand how to acquire a kinesthetic awareness-separate between seeing and sensing with the body."
During his time in New York, Schneider will also be available for private therapy sessions in Manhattan from May 15 through May 17. For an appointment, call 415-665-9574.
For more information about the workshop or any of the School for Self-Healing's services, call 831-359-1183 or view the school on the Web at http://www.self-healing.org.
About Meir Schneider and the School for Self-Healing
The School for Self-Healing is a non-profit school that teaches and provides movement work, massage and vision improvement exercises for a wide variety of disorders, diseases and injuries. It provides private sessions, free and low-cost public workshops, and training in the Self-Healing Method. Free workshops and lectures are held at the school every Thursday evening, except for holidays.