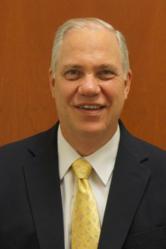 '[Amblyopia] is correctable at any age. We have had success with adults as well as children with our vision therapy methods.'
Gainesville, VA (PRWEB) June 27, 2012
According to the Bostons Children Hospital one in 50 or 2% of children develop a vision disorder called amblyopia, or "lazy eye", undetected by standard eye examinations. Corrective lenses won't treat the problem, but research indicates vision therapy can.
That's why Dr. Tod Davis, a developmental optometrist with more than 30 years of clinical experience, recommends parents have their children screened for this disorder, and also exhorts them to have themselves screened if they had not been in the past. "There is a prevailing myth that you must catch amblyopia before the age of six in order for meaningful correction to be possible," Dr. Davis says. "However, the truth is that this disorder is correctable at any age. We have had success with adults as well as children with our vision therapy methods."
Amblyopia, not to be confused with crossed eyes, occurs when the brain fails to recognize the images received by one of the eyes. When one eye sees clearly and the other does not, the brain learns to ignore the eye with blurred vision and loss of vision occurs. Anything that interferes with vision may result in amblyopia. Untreated children run a greater risk of losing vision in the good eye.
"Children with this amblyopia often have problems with depth perception and seeing detail," Dr. Davis said. "This is one of those eye disorders that can't be treated with eyeglasses; fortunately, our vision therapy programs offer a high success rate of restoring normal eyesight. The earlier amblyopia is detected, the faster we can begin to treat it."
Dr. Davis' vision therapy begins with a thorough eye examination that determines how well the eyes work together. This examination goes beyond the standard eye chart assessment to evaluate how the eyes work up close and together, as well as how they move and how often they reverse letters or words. If someone is diagnosed with amblyopia, Dr. Davis creates an individualized therapy program designed to enhance the brain's ability to control eye alignment, teaming, focusing, tracking and visual processing. Therapy typically lasts anywhere from six months to one year, with significant improvement taking place within the first four months.
About Dr. Tod Davis
Dr. Tod Davis Developmental Optometry and Vision Therapy Services offices are located in Gainesville, Fredericksburg and Winchester, Va. Dr. Davis is a developmental optometrist with over 30 years of experience treating people of all ages for a spectrum of different vision disorders, including convergence insufficiency, strabismus, amblyopia and vision-related reading difficulties. Visit DavisVisionTherapy.com for more information, patient forms and contact information.