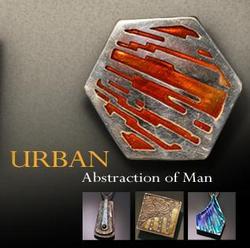 The ultimate goal is to extend our website to include fine art and handcrafted jewelry from other artists and studios.
Oak Brook, IL (PRWEB) June 3, 2010
Vista Blue Studio, designer and producer of fine art jewelry and ornamental art, is ready to kick off the season with their Summer 2010 Art Festival Calendar as well as the unveiling of their new website and online jewelry store.
Summer 2010 Art Festival and Show Schedule:
June 4-6, 2010 – Eastside Millennium Art Festival, Chicago, IL
July 10-11, 2010 – Oakbrook Center 47th Annual Fine Craft Exhibition, Oak Brook, IL
July 24-25, 2010 – North Shore Festival of Art, Westfield Old Orchard, Skokie, IL
For more details about times and locations, see the Vista Blue Studio Art Festivals Schedule. More dates and locations will be announced throughout the summer.
Website Re-Launch and New Online Jewelry Store:
Vista Blue Studio commissioned Acute Visibility | BMO, an integrated marketing agency in Fort Lauderdale, Florida, to assist the Studio in re-launching their website with a new design, full search engine optimization (SEO) and a robust ecommerce storefront. The primary goal was to showcase the broad catalog of Vista Blue Studio's fine jewelry and ornamental pieces and make it possible for customers to purchase directly from the website. The website also needed to be fast and easy for the designers at Vista Blue Studio to use in order to update items and their merchandising without technical assistance.
The gallery portion of the site – the online jewelry store – is segmented into three main categories: Urban, Organic and Oceanic. Vista Blue Studio's portfolio of handcrafted jewelry falls naturally within these general groupings, and this creates a thematic framework for presenting the collection.
"We are delighted with the results. The new website design really showcases the work and offers us extensive flexibility to expand our jewelry lines with new pieces, different themes, and special collections," stated Robert Hawkins, Vista Blue Studio CCO (chief creative officer) and jewelry designer, who also is the Studio's resident photographer. "We feel the site accurately captures and conveys the creative alchemy between Cynthia and myself, yet offers us a business foundation to increase our distribution and visibility."
Fine Art Jewelry Community Website:
"The ultimate goal is to extend our online jewelry catalog to include fine art and handcrafted jewelry from other artists and studios," stated Cynthia Brown, CEO and jewelry designer for Vista Blue Studio. "The whole project was quite an undertaking, and we know many other exceptionally talented artisans in the community who don't have the resources to develop a full-featured ecommerce website of their own. We'd ideally like this to evolve into an opportunity to bring some of our colleagues and friends together in a virtual gallery of fine jewelry and ornamental arts."
About Vista Blue Studio:
Vista Blue Studio offers a diverse collection of wearable art jewelry inspired by urban life and the natural world. Vista Blue Studio is true labor of love and friendship; over a prolific 25 year period of collaboration, we have developed a unique approach to designing our handcrafted jewelry that cultivates extraordinary results. The freedom and fearlessness that ensues from this approach yields a vibrant portfolio of art jewelry in fine silver, precious and semi-precious stones, utilizing techniques both ancient and progressive. Every piece of handcrafted jewelry and ornamental art from Vista Blue Studio is guaranteed for life. We design everything for durability and longevity; it is meant to be used and enjoyed. Visit the Vista Blue Studio Gallery of award-winning fine jewelry today and take home your own piece of wearable art!
Contacts:
Cynthia Dianne Brown, Vista Blue Studio
(630) 564-3042
cynthia (at) vistabluestudio (dot) com
Robert Michael Hawkins, Vista Blue Studio
(630) 939-0800
Robert (at) vistabluestudio (dot) com
###