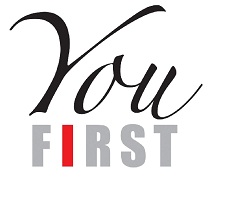 It is important to show our employees how much we care
Fontana, CA (PRWEB) January 22, 2013
Vista Metals Corp., the world's largest independent producer of specialty aluminum products, recently opened their application process for their first annual internal higher education tuition fund. The scholarship will provide financial assistance to the children of Vista Metals Corp. employees who plan to or are pursuing a higher education degree.
This is the first year that the tuition fund is exclusively open to Vista Metals Corp. employees. "Our decision to take the process from external to internal was due in part to continuing our You FIRST efforts," said Sheryl Baez, HR Manager for Vista Metals Corp. "It is important to show our employees how much we care and that at Vista Metals Corp. they truly do come first."
The application process is open from January to April 1. Applicants must demonstrate a personal effort towards or achievement in education, community involvement, extra-curricular activities and goals and aspirations. Winners are selected by an independent panel of judges representing Vista Metals Corp. and will be notified in early May if they are selected as a recipient.
The company will award six scholarships that are renewable each year for full-time study at a trade school, special training or a two-or-four-year university in the United States.
The Higher Education Tuition Fund is one of seven You FIRST program areas at Vista Metals Corp., an internal program to reward and keep employees first. It consists of seven focus areas designed to show employee recognition, highlight achievements, provide health and fitness education and encourage teamwork.
You FIRST Program Areas:
1. College Tuition Fund
2. Community Garden
3. Healthy You
4. Co-Employee of the Month (Pay It Forward) "Couldn't Do It Without YOU First"
5. Manager/Lead of the Quarter
6. Mentor Program for New Hires
7. Help Others Program "Looking Out for YOU First"
About Vista Metals Corp.
Vista Metals Corp. is the largest global independent producer of specialty aluminum products. They are located in Fontana, California. Along with its tooling and mold plate products, Vista Metals Corp. produces aluminum billet for the hard and soft alloy extrusion industry, cast and scalped billet for the forging industry and slab for rolling applications.