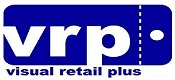 VRP has organized their Pos software in accordance to features necessitated by clients and their businesses
CA, USA (PRWEB) May 01, 2013
Visual Retail Plus brings reliable and appropriate software to administer all aspects of a trade. It is a Windows store management and point of sale solution that administers all segments of a business easily and speedily. Recently, several Point of sale companies has sprung up. Managing a trade is not that easy, especially when it mostly requires manual execution. But this point of sale program may automate most of the administrative segment of one's business.
When one is operating business via an e-commerce website, they need to be more active in their CRM, else negative publicity on online forums can affect the business much adversely. After support service alongside the quality of products that is supplied becomes the backbone of any eCommerce business. CRM can be managed much effectively by reducing complaint response time and addressing queries/ requests with a touch of customization.
VRP Pos program works well over multi-store, multi-register trades. A moderator at VRP says, "VRP works with multiple operators in the USA who build & run e-commerce sites which incorporate our programs for an effective business strategy". Visual Retail Plus has integrated several innovative features in its point of sale software. The software serves any type of vertical market with any quantity of assets. When VRP is incorporated in an e-commerce site it assures better functionality and smooth course of after sale events. A robust Pos program reduces stuff related expenses and lower pricy account overheads. One can also enhance communication with consumers and vendors with timely account and inventory data by integrating VRP. Checkout lines too can be speeded up with correct use of Visual Retail Plus.
Consumer relationship management is an integral part of any business and it demands consistency in communication, VRP assures that. A spokesperson at Visual Retail Plus says, "VRP has organized their Pos software in accordance to features necessitated by clients and their businesses". Point of sale software mainly focuses on sales and the ways they can be augmented. Sales management emphasizes on increasing sales and inviting more customers to procure products. A record of customers can be kept with the help of point of sale program. Their preferences, likes and dislikes if noted can help manage sales. Telemarketing, online marketing and other sorts of promotional steps undertaken to propagate a business's assets to a wider group of people may be administered by an appropriate storage management program.
About Visual Retail Plus
Visual Retail Plus Point of sale retail software is advantageous in certain terms. It allots different types of customization options such that it can be utilized conveniently to augment one's business sales. VRP is manufactured by technicians who have experience working with a group of retailers and finally this product was brought out by them for the sole benefit of retailers only. The software features various modules that are utilized in managing and organizing sales.
For an inquiry, contact : 1-201-678-9888
LAN Services is an Online Marketing partner of Visual Retail Plus. The webmasters at LAN Services optimize the websites for their customers effectively to increase the visibility in all the major search engines like Google, Yahoo and Bing. At LAN Services, the team ensures that one's website seen by millions of people worldwide.
Contact Details:
5655 Silver Creek Valley
Road, Suite 436
San Jose, CA 95138
Site: http://lanservices.com