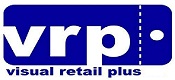 Businesses can be more efficient by using Visual Retail Plus.
NJ, CA (PRWEB) February 01, 2013
Visual Retail Plus Technology has made huge advancements in many different fields. With demands rising, technology must progress to match and meet demand. Visual Retail Plus finds the best way to manage, receive, and transmit information. Some people still refer to modern point of sale software as a cash register. Although accommodating transactions is one of the most important tasks handled by a cash register, a point of sale retail system is much more. Businesses can be more efficient by using Visual Retail Plus. The improvement of supply management, inventory management, loss prevention, and ease of use are all factors in which Retail point of sale software has contributed to the achievement of goals in retail industries.
A retail store requires a cash management system. Before a business owner can open the doors to generate revenue, they must have a machine that can process and record sales. Cash registers can be considered as one of the first examples of a cash management system. Technology has continually improved on the design of the cash register, such as adding receipts to record daily transactions. With the complexity of retail operations increasing, systems to manage cash had to meet the rising demands. The retail industry is if not the largest, one of the largest users of Point of Sale software and systems. Point of sale retail software has indeed become the solution throughout the years and Visual Retail Plus has delivered.
The use of comprehensive point of sale retail software is necessary for any business owner. Businesses want to thrive and point of sale software in retail has been a prime focus to enable reaching goals efficiently. Managing retail operations in today's time has become increasingly complex. Logically and along with an increase in complexity, the amount of focus allocated on technology for the retail industry has largely increased over time. One of the most important aspects in which a Point of sale software such as Visual Retail Plus can aid the retail industry in, is turning raw data into information that can be useful for the progression of a business.
Point of sale software simplifies lives. There are many ways that the retail industry can capitalize by using the advantages of point of sale retail software. It allows storeowners to utilize the most of their time and having detailed information at their fingertips is a great convenience factor. Knowing their customers buying history is important. Having information about how often costumers purchase certain products and how likely that a similar purchase will occur is all part of the benefits of having a tightly integrated point of sale retail software solution. All of the benefits that are included must be used to the extent of the capabilities present. Businesses must be committed to get the most from their investment. Visual Retail Plus' quality is dedicated to the customer's satisfaction and unique needs.
About Visual Retail Plus
Visual Retail Plus is headquartered in Hackensack, NJ, just a stone's throw away from the commercial center that is New York City. Visual Retail Plus friendly, knowledgeable staff supports a national network of dealers and resellers, and provides solutions to overseas customers from Visual Retail Plus satellite office on the West Coast of the US. Founded in 1991 as Qualisoft Inc., the company that would become VRP developed a DOS solution for shoe stores. By working closely with retailers, listening to their needs and solidifying their concerns, the program evolved to encompass many more vertical markets. Thousands of users around the globe trust the robust functionality, ultimate flexibility, and practical interface of the VRP retail POS software to run their business.
LAN Services is an Online Marketing partner of Visual Retail Plus. The webmasters at LAN Services optimize the websites for their customers effectively to increase the visibility in all the major search engines like Google, Yahoo and Bing. At LAN Services, the team ensures that one's website seen by millions of people worldwide.
Contact Details:
Visual Retail plus
23 Banta Place
Hackensack, NJ 07601
Tel: 888-767-4004
Fax: 866-882-0451
Website: http://www.visualretailplus.com/