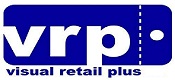 VRP has added some beneficial features to their software, which targets the sales specs of a business.
California, USA (PRWEB) May 02, 2013
Visual Retail Plus declared an amalgamation of innovative features with conventionally necessitated modules in its advanced point of sale retail software. VRP updates the base of its software periodically in order to increase its functionality. Recently, VRP personnel were observed announcing the addition of UPC (SKU) range that initiates security while getting inside the UPC range screens. Another additional feature added to the software is such that it helps improve speed and functionality. Security of servers is essential in managing a trade well. One cannot completely rely on staff with consumer profiles, sales records and companies' private data, thus VRP adds that much needed layer of security such that the data can be accessed securely by selecting few only. VRP has also introduced daily backup facilities that can restore older SQL databases, which are devoid of the option to compress.
A spokesperson of Visual Retail Plus says, "VRP's new range of features has been chosen by their technical team under recommendations and suggestions of retailers who use their product. VRP has always paid heed to customers' requirements in specific". Point of sale retail software also has the efficiency to execute stores operations during polling. The program can create new users and new entries remotely and also allow electronic messaging. Smooth communication with consumers may indirectly help in raising trade's sale count. Successful business professionals point out that most companies start ignoring queries and doubts of consumers as they observe an instant hike in their sales. However, this may bring down their reputation and lower sales count gradually. Specifically, reviews are written over customer support service of a company at online forums via which a client frames the reputation regarding the company's reliability.
A moderator at Visual Retail Plus says, "VRP has added some beneficial features to their software, which targets the sales specs of a business". Tracing sales, recording consumer information help in marketing and promotion of a company's products and services. A company's representatives may get back to a client with a new range of products of his preference if his previous sales record is saved. A client may either like or dislike a particular service or product of a company, which if noted may aid a company in modifying its offerings accordingly. This also helps in telemarketing as demographic information of consumers is stored. CRM experts point out that clients feel gratified if representatives react to them in a professional and caring way. The point of sale software retail has been declared as updated and re-defined by VRP at a recent press conference.
About Visual Retail Plus
Visual Retail Plus is an advanced point of sale retail software. The manufacturers update their software periodically. VRP is specifically well reviewed for its sturdy customer support. The company claims that their software will be augmented with more advanced specs soon. The company has been involved in this business for over two decades. The manufacturing team was closely associated with retailers, which inspired them to create user-friendly POs software for the sole benefit of retailers. Visual Retail Plus is motivated to continue with its superior range of products and services on behalf of positive response from all its consumers.
For an inquiry, contact : 1-201-678-9888 or visit : http://www.visualretailplus.com/
LAN Services is an Online Marketing partner of Visual Retail Plus. The webmasters at LAN Services optimize the websites for their customers effectively to increase the visibility in all the major search engines like Google, Yahoo and Bing. At LAN Services, the team ensures that one's website can seen by millions of people worldwide.
Contact Details:
5655 Silver Creek Valley
Road, Suite 436
San Jose, CA 95138
Site: http://lanservices.com