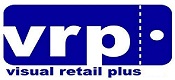 VRP's flexible e-commerce software allows retailers in numerous vertical markets to fully optimize their e-store functionalities.
Hackensack, NJ (PRWEB) January 10, 2013
Visual Retail Plus's all powerful and scalable POS (point of sale) software applications allow retailers of shoes and apparels to customize and integrate their e-stores with their physical stores. In other words standalone retailers and retail networks-both small and medium, are able to coordinate their e-shop's inventory operations and point of sales functionalities with their real time stores.
Visual Retail Plus takes pride in proclaiming that they are the frontline supplier of POS and inventory management software applications in New Jersey and they have been engaged by top notch retailers dealing in the vertical domains of apparels and shoes.
There were many retailers and vendors in New Jersey and New York that had well established shops and outlets particularly retailing in footwear and clothing. They had been doing roaring business since long and also had their e-commerce sites that catered to the shopping needs of online customers. But they were losing out to their adversaries as far as online sales were concerned as their e-stores were more navigable and were engineered by the state of the art inventory management and POS software.
Their competitors were able to have a better hold over all facets of their business because their customized sites allowed them to strongly supervise sale and inventory interfaces. They could safeguard sensitive data like customers' banking and personal details due to installation of 128-bit SSL security encryptions on their computer network servers, and ensure transparency in online transactions and offering the shopper complete leeway for a quick and convenient checkout that enhanced his virtual shopping experience.
Visual Retail Plus offers MSE (medium and small enterprises) retailers and vendors as well as retail networks and chains Windows oriented point of sale retail software applications' solutions. The procedure or modus operandi allows a typical proprietor of a retail chain to remain in touch with all his retail outlets located at various places almost on a real time basis. The vendor gets the most updated information pertaining to sales as well as the inventory position.
The retailer is able to harness this module and keep tabs on all the functionalities in his e-store even when the system is turned off or it cannot connect to the Internet. The VRP's "Inventory Matrix" is a potential yet incredibly straightforward that allows for effecting inventory modifications on one hand and execute operations without even rebooting the EDP (electronic data processing) system. The versatile POS software application also does away with the need to use different platforms. The resourceful software solutions provided by VRP are fully scalable and can be customized by the retailer to gain complete control over his e-commerce site.
About VRP
VRP was incorporated in 1991 and developed an innovative DOS (disc operating system) for footwear outlets. Gradually it went on to build on this module and pioneered the development of touch screen technology that helped retailers across a wide range of vertical markets to dextrously manage their cash registers, oversee inventory, and ultimately increase sales and revenues just with a gentle tap on the screen. VRP's flexible e-commerce software allows retailers in numerous vertical markets to fully optimize their e-store functionalities. This customization allows the user to systemize purchase orders, receive supplies, allocate the same to outlets, create shipping invoices, modify prices, issue bar codes, and classify inventory and do much more.
Retailers can visit http://www.visualretailplus.com for complete details.
LAN Services is an Online Marketing partner of Visual Retail Plus. The webmasters at LAN Services optimize the websites for their customers effectively to increase the visibility in all the major search engines like Google, Yahoo and Bing. At LAN Services, the team ensures that one's website seen by millions of people worldwide.
Contact Details:
Visual Retail plus
Address: 23 Banta Place Hackensack, NJ 07601
Tel: 888-767-4004
Fax: 866-882-0451
Website: http://www.visualretailplus.com/.