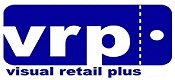 VRP introduces a point of sale touch screen software that eliminates all needs of manual execution in sales management and allots easy access to the company's sales database.
CA, USA (PRWEB) May 09, 2013
Visual Retail Plus introduces touch screen point of sale software. The company's inspiration beyond development of this program is the theme, 'hands-on-control'. With the touch screen facility, business people can maintain hands-on-control over every segment of their trade. Sales and inventory may be easily controlled by this program, says Visual Retail Plus team. Security in database accession and lowering of employee scams can be initiated with this POS software. A speedy and streamlined checkout is facilitated to consumers through this point of sale touch screen software. Advanced reports and intuitive touch screen specs help a trade in achieving its maximized ROI immediately, as claimed by VRP personnel at their latest press conference.
When inquired about the new touch screen technology, a moderator at VRP says, "VRP's touch screen technology is fast and effective and promotes a more convenient usage of the program by naïve consumers. Tracing and administration is easily facilitated by their program with control-in-hand". With multiple companies springing round the same theme and selling similar sort of products, a consumer is left perplexed over his decisions to choose any one amongst them. Thus, a customer point out to other significant aspects of a company other than its quality of products, which include consistency in consumer support and technical assets used by the company, etc. This theory has been pointed out by successful online vendors, who encounter a tough competition from contemporary web merchants that grandly highlight their services over the web on which judgment and reviewing is difficult unless their products are tested in practical.
Definitely, a customer is not going to check/taste all products but instead choose a specific company to procure products from. This choice is made upon other attractive specs utilized by the vendor to attract, convince and satisfy consumers. Those operating e-commerce sites understand the significance of smooth functioning of the site and its tools. If dropping items to carts and making purchases consume ample time, a consumer may not return to the site for future purchases. A spokesperson at VRP says, "Keeping in mind the stiff competitive sphere that surrounds e-commerce sites, numerous designers and e-commerce site builders have signed up agreements with VRP through which they can incorporate their software in their sites at affordable rates".
The touch screen technology of VRP has been well reviewed by consumers worldwide. VRP mainly emphasizes on its advanced implements, which directly or indirectly aid in augmentation of sales. Visual Retail Plus has focused on essentialities of online vendors for whom speediness, smoothness and accuracy are crucial factors to be integrated into their sites.
About Visual Retail Plus
Visual Retail Plus is a well-reviewed point of sale and store administration software developed by VRP group, who has an experience of over 20 years in this business. The company offers sturdy customer support services through which clients can get their queries and doubts solved easily. The touch screen point of sale retail software is innovative that facilitates speediness and convenience over usage of shopping carts and making purchases. VRP is reliable and have outdone its competitors in manufacturing and integrating point of sale retail programs.
For an inquiry, visit : http://www.visualretailplus.com/
LAN Services is an Online Marketing partner of Visual Retail Plus. The webmasters at LAN Services optimize the websites for their customers effectively to increase the visibility in all the major search engines like Google, Yahoo and Bing. At LAN Services, the team ensures that one's website seen by millions of people worldwide.
Contact Details:
5655 Silver Creek Valley
Road, Suite 436
San Jose, CA 95138
Site: http://lanservices.com