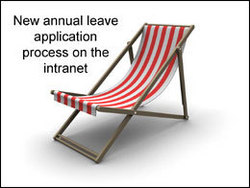 We wanted to see increased visibility of effective messaging for all employees.
(PRWEB) July 20, 2010
Goleta, CA, USA and Auckland, New Zealand. SnapComms announced today that Baystate Health signed a contract to use SnapComms' innovative visual communications tools to communicate with employees.
Baystate Health's diverse workforce includes over 10,000 nurses, administrators and doctors working in hospitals, medical centers and other facilities.
"The SnapComms solution will allow Baystate Health to display important corporate announcements, updates and other news directly on staff's computer desktops regardless of their physical location," explains Ray Thomas, Helpdesk Manager, Baystate Health.
Ray continues, "We wanted to see increased visibility of effective messaging for all employees, to ensure cut-though for urgent messages, and to be better able to target messages to specific groups based upon business needs."
Baystate Health intends to use:

Interactive Screensaver Messaging for employee communications which are strategically and operationally important but not necessarily seen as urgent by employees. These are the types of employee communications that often become buried in other internal communications channels such as email and intranet. Interactive Screensaver Messaging increases the visibility and appeal these types of internal communications and individual messages can be targeted to specific employee groups.
Pop-up Desktop Alerts to ensure that urgent and important internal communications reach employees fast. Message targeting, recurrence and reporting features will ensure that all such messages achieve fast, effective cut-through. Delivery reporting will allow Baystate to measure and monitor message delivery and readership on a minute by minute basis.
Scrolling Desktop Newsfeeds to deliver relevant news and information updates as scrolling newsfeeds on the computer screens of staff. Targeting options help ensure that employees only receive the information they need.
When asked why Baystate Health chose the SnapComms internal communications channels, Ray said, "the main selling point for us was the flexibility of content administration and ease of targeting messages."
Ray expects that the SnapComms internal communications tools "will allow Baystate Health to communicate with our diverse workforce in creative, engaging and energetic ways."
About SnapComms:
Australasia-headquartered SnapComms provides software tools to help improve internal broadcast messaging and to ensure key information reaches the right audience at the right time. The technology includes interactive screensavers, scrolling newsfeeds, desktop alerts, user generated e-mags, pop-up staff quizzes and surveys, employee blogs, discussion forums and helpdesks. Offering both hosted and non-hosted solutions to government and private entities, SnapComms currently has customers in the U.K., USA, Canada, South Africa, the Middle East, Australiasia, the Caribbean and South America. SnapComms' U.S. office operates out of Goleta, California under the name Cut Through Communications.
###