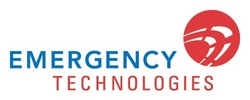 We are honored that Emergency Technologies has been selected as the exclusive provider of the fire records management system for San Antonio Fire Department
RALEIGH, N.C. (PRWEB) August 4, 2008
ETI executed a contract with the City of San Antonio to implement ETI's Visual Fire, a public safety software solution. The project will take place in two phases; Phase I will implement Visual Fire's National Fire Incident Reporting System (NFIRS) module which will allow the San Antonio Fire Department (SAFD) to be in compliance with the FEMA NFIRS 5.0 national standard. Phase II will include the implementation of the entire Visual Fire software suite, and the expansion of the system from the City of San Antonio throughout all of Bexar County Fire Departments. ETI's Visual Fire solution will allow the City and County to have an integrated public safety information system to help streamline information sharing between City and County agencies.
Visual Fire is an application that integrates fire incident reporting, EMS Patient Care Reporting, Mobile Field Reporting, Training and certification records, Hydrant information and Structural Pre-Plans, along with several additional modules that will provide the SAFD's with modern technology that will increase operational efficiency throughout the departments.
The Visual Fire suite, which is developed using familiar and proven Microsoft technology, operates on industry standard Windows Server and SQL Server database.
"We are honored that Emergency Technologies has been selected as the exclusive provider of the fire records management system for San Antonio Fire Department," said Gar Keaton, President & CEO of Emergency Technologies, Inc. "The Visual Fire solution will offer complete access to critical information in the station and in the field. In addition to helping streamline and automate administrative processes of the Fire Department."
The San Antonio Firefighting Division is comprised of 1,041 uniformed firefighters operating out of forty-nine (49) fire stations. SAFD provides fire protection and medical first responder service to over 1.32 million citizens with a service coverage area of over 400 square miles.
About Emergency Technologies, Inc.
Emergency Technologies, Inc. (ETI) is a software and services company headquartered in Raleigh, North Carolina that is focused on developing application software exclusively to Fire and EMS Departments.
For more information, contact Emergency Technologies' Marketing Department by phone at (919) 676-6200 or (800) 485-0202, by email at Sales@EmergencyTechnologies.com, or on the web at http://www.EmergencyTechnologies.com.