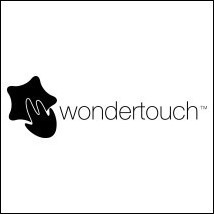 Television effects need to be done fast and cheap, but they still need to look great. wondertouch has really raised the bar with the Pro Emitters. The Pyro libraries are stunning, reaching new levels of realism without sacrificing the control I've come to expect in particleIllusion
St. Louis (PRWEB) July 25, 2007
wondertouch™, a leading software developer of high performance particle effects creation tools, today released an additional three new libraries in its Professional Emitters (Pro Emitters) software line for particleIllusion™ 3.0. Each library contains 30 complex, ready-to-use, particle-based emitters that allow digital content creators to easily customize particle effects projects quickly and cost efficiently. The Pro Emitters supplement the already impressive selection of more than 2000 different preset emitters that ship with particleIllusion 3.0, as well as the additional emitters that the company releases free-of-charge each month, to provide artists with an impressive variety of effects choices. With today's announcement, the expanded wondertouch Pro Emitters collection now offers a total of 360 particleIllusion 3.0 emitters arranged into twelve themed libraries ranging from real-world effects such as explosions, fire, auroras, and breaking glass to motion graphics and artistic backgrounds, text and abstract effects. (http://www.wondertouch.com/default.asp?loadContent=proemitters10-12.asp)
The wondertouch Professional Emitters Libraries, initially introduced in March 2006, were created by some of the world's most talented particleIllusion artists. The latest libraries were developed by Phalkunabba Rath, a freelance photographer, digital media artist and animator who also created two of the original libraries - "Abstract," and "Text & Logo". Each Professional Emitter Library contains 30 fully-customizable emitters that reflect Rath's stylistic influences as follows:

"Pyro 1" and "Pyro 2": contain a wide variety of high-energy emitters that depict realistic and organic fire, flames, blasts and explosions.
"Hearts": contain beautifully surreal, flowing, and colorful heart shaped designs that are perfect for wedding videos or any place where an artistic, romantic theme is needed.
(Downloadable movies, SD and HD image samples for every Pro Emitter are available at http://www.wondertouch.com/default.asp?loadContent=proemitters10-12.asp)
"The enthusiastic response we continue to receive from professionals and prosumers around the world for the previously-released Pro Emitters inspired us to make another series of libraries available. That same level of high quality and creativity is present in the three new libraries designed by Rath and cater expressly to our customers requesting more realistic emitters," said Alan Lorence, president, wondertouch. "The fire and explosions in the 'Pyro 1' and 'Pyro 2' libraries are simply astounding and nearly photorealistic. When Rath first proposed the 'Hearts' library I was a bit skeptical thinking it might be of limited use - wedding videos, and the like. Now, after seeing the beautiful images in this collection, I'm confident that many artists will want to find a way to incorporate these into their effects workflows."
At Eden FX, Emmy-Award winning visual effects artists Chris Zapara and Sean Scott provide high marks for the new Pro Emitters library collections: "Television effects need to be done fast and cheap, but they still need to look great. wondertouch has really raised the bar with the Pro Emitters. The Pyro libraries are stunning, reaching new levels of realism without sacrificing the control I've come to expect in particleIllusion," says Zapara. "particleIllusion is an invaluable tool for us because it provides beautiful results in a fraction of the time it would take to engineer these effects, and at a fraction of the cost of shooting the elements for real."
Within a day of receiving the new Pro Emitters libraries, Scott remarked: "For a recent car explosion shot on 'NCIS', I was grateful for particleIllusion's insane speed! The Pro Emitters I used from the Pyro libraries were spot-on photo real. The client is very particular on these kinds of shots, and was so pleased to see such fantastic results so fast."
David Basulto, principal at Clarity Pictures says: "wondertouch continues to impress with its Pro Emitter Libraries. The wide range of uses in their newest collections is a must for any content creator. Need a realistic fiery inferno coming out of your dragon's mouth? How about an extremely real muzzle shot for your latest action movie? Want to set the unknowing town ablaze? The new 'Pyro 1' and 'Pyro 2' Pro Emitter Libraries are your answer. They are incredibly realistic, and a must for any action arsenal. The 'Hearts' library adds a romantic touch that can transform a simple wedding video into something really special. From high concept backgrounds to flowing individual hearts all you need is there - just add the love."
Pricing and Availability
The new wondertouch Professional Emitter Libraries - "Pyro 1", "Pyro 2" and "Hearts" - are available for individual purchase for $39.00; the three libraries are available together for $90.00. wondertouch also offers the 'Professional Emitters Complete' - a collection of all twelve libraries at a cost of $329. The Pro Emitter Libraries are compatible only with wondertouch particleIllusion 3.0, on both the Windows and Mac OS X platforms. wondertouch software products are available directly from wondertouch, http://www.wondertouch.com.
About wondertouch
wondertouch, headquartered in St. Louis, Mo., is an award-winning software developer specializing in particle effects for the visual effects industry. The company's flagship product particleIllusion, a sprite-based particle effects application, is designed to provide the most comprehensive effects creation tool and efficient workflow. Considered one of the most popular solutions for effects creation, particleIllusion is now used worldwide by creative professionals working in film post-production and pre-visualization, standard and HD video, commercial broadcast, motion graphics and game content creation. Additional information on wondertouch can be obtained on the Web at http://www.wondertouch.com.
wondertouch is a trademark of wondertouch, LLC. particleIllusion is a trademark and copyright of wondertouch, LLC. All other trademarks contained herein are the property of their respective owners.
###