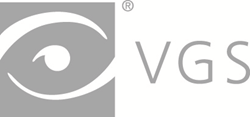 With an ESOP, employees can be more successful and prosperous through their work
CARLSTADT, N.J. (PRWEB) February 28, 2019
Visual Graphic Systems Inc. (http://vgsonline.com) is approaching the one-year anniversary of its transition from a privately-held company to an employee-stock ownership plan (ESOP), an employee-owner program where employees hold 100% of the company's stock.
"We have always prided ourselves on the strength of our internal relationships," says Paul Theodore, CEO of Visual Graphic Systems. "Our average team member's tenure at VGS is 14 years, which is more than three times the national average. We wanted to take the next step in building a workplace that is genuinely rewarding and satisfying to our entire team."
To that end, Visual Graphic Systems created an employee-owned stock program so that workers could become owners. Per the National Center for Employee Ownership, ESOPs cover over 14 million participants across approximately 6,500 organizations nationwide. Multiple studies have found ESOPs can help generate increases in growth, productivity, revenues, wages, and retirement assets. For example, research from the National Center for Employee Ownership, analyzing data from the Bureau of Labor Statistics' National Longitudinal Survey of millennials, has found that employee-owners had 33% higher median wages compared to income overall and 53% longer tenure than average.
Visual Graphic Systems chose the ESOP as a vehicle to encourage employees to feel vested in the company's success and to offer employees access to an improved retirement benefits program.
"With an ESOP, everyone in the Visual Graphic Systems family can be more successful and prosperous through their work," says Theodore.
Further, by converting to a 100% employee-owned ESOP (versus the more common 30-40%), Visual Graphic Systems ensures that its employee-owners can derive the maximum benefit from the program.
The result of the implementation of the ESOP is a working environment in which managers and employee-owners are equally committed to facilitating shared success and empowering all workers at all levels of the organization. Everyone tangibly shares in the value they create through their work.
About
At Visual Graphic Systems, innovation meets value to produce extraordinary results. For over 35 years, our uniquely concurrent process, combined with real-world thinking, has allowed us to design (or utilize your own design), fabricate and roll-out incredible solutions, distinctly tailored to your brand. And with an in-house design studio (Studio D), 110,000 sq. ft. of manufacturing space, product development, value engineering with intention, and rapid prototyping – all under one roof – we have completely redefined the term "integrated."