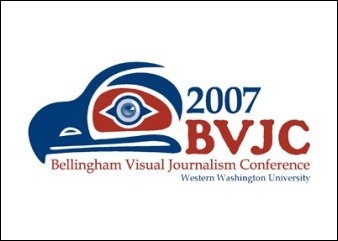 Bellingham, Wash. (PRWEB) April 10, 2007
A panel discussion on Edward R. Murrow's early television journalism, featuring his son, Casey, and television journalist Nick Clooney, will be among the highlights of the second Bellingham Visual Journalism Conference.
Western Washington University's Department of Journalism sponsors the conference, which will take place at Western on Saturday and Sunday, July 21-22.
Leaders in the field of visual journalism, including photographers, designers, illustrators and online editors, will share their expertise. Attendees will have the opportunity to explore new avenues for visual storytelling, upgrade their skills, and have their portfolios critiqued by professional visual journalists.
The Edward R. Murrow discussion will cover the legendary CBS newsman's contributions to the field of visual journalism. The conference will also include a panel discussion on the ethics of visual storytelling.
Among the presenters will be Seattle Times photojournalist Thomas James Hurst, winner of Editor & Publisher's Photos of the Year Grand Prize; David Montesino, Pulitzer Prize winner and assistant managing editor for visuals at The News-Tribune in Tacoma; Guillermo Munro, art director for the Chicago Sun-Times; Bill McMillin, nationally recognized documentary video photographer; and Mark Dolan, the "Barbecue Pilgrim."
Also, Karen Ducey, Seattle-Post Intelligencer photographer; Andy Perdue, interactive media director of the Tri-City Herald; and two popular presenters from last year's conference, freelance photographer Barry Wong and Sporting News photographer Jay Drowns.
The conference will include a silent auction of photographic prints to benefit the Jimi Lott Memorial Scholarship. Lott was an award-winning photographer for the Skagit Valley Herald, the Yakima Herald-Republic, the Spokane Spokesman-Review and the Seattle Times. Last year's auction raised more than $2,300.
Registration deadline and fees:

Early registration deadline: May 31.
Fees for professionals: $85 for early registration, $95 after May 31.
Fees for students: $35 for early registration, $45 after May 31.
Registration includes lunch on Saturday and Sunday.
For more information, please visit: http://www.wwu.edu/visualjournalism
Contacts:
John Harris, journalism department assistant professor: (360) 650-6140, john.harris (at) wwu.edu Carol Brach, journalism department manager: (360) 650-3252, cbrach (at) hope.journ.wwu.edu
# # #