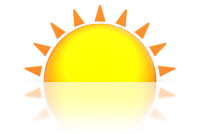 You're lead to believe there's zero risk of harm with excess vitamin D, but there's evidence that this just isn't so
Framingham, MA (PRWEB) December 21, 2012
MedSmart Members has issued a report cautioning consumers not to be too quick to jump on the vitamin D bandwagon. While generally encouraging appropriate intakes of vitamin D through prudent sun exposure and diet, Vitamin D & Your Health urges caution in consuming high levels of vitamin D like the 5,000 IU products widely marketed today.
According to John Lynch, the report's author, "It's true that low vitamin D levels are a greater threat today than too much vitamin D in the bloodstream. But advocates for the supplement run the risk of being too aggressive for many people who might suffer harm from levels now being forcefully promoted."
The report cites several recent studies finding increased inflammation and mortality at blood levels of vitamin D that are broadly promoted as "optimal". These are in addition to findings by the Institute of Medicine that also questioned the evidence for such recommendations, citing increased rates of pancreatic cancer at blood levels over 40 ng/mL – a level vitamin D proponents argue is too low rather than too high.
"You're lead to believe there's zero risk of harm with excess vitamin D until you get to extreme levels, but there's evidence that this just isn't so", Lynch stated in releasing his report.
In it, he notes the potentially favorable cancer effects of higher vitamin D levels that the Institute of Medicine acknowledges have "biological plausibility" - but no solid evidence yet of causation. But the report also notes recent evidence suggesting that blood levels above the modest 20 ng/mL now accepted as barely sufficient – and as insufficient by many vitamin D experts – may actually increase inflammation that leads to cardiovascular and other disease conditions.
"The bottom line is the jury is still out on vitamin D", according to Lynch. ""No matter how vociferous its advocates may be, there are no magic pills and vitamin D is no exception."
The report concludes with practical tips for affordable blood testing services – since many insurers still don't cover vitamin D lab tests that are essential for determining whether and how much to supplement – and how to select high-quality supplements of the appropriate dose for each individual.
The full report can be downloaded at OurHealthcareSucks.com/health-care/vitamin-d-how-much-is-too-much/ - a blog post with the initial few pages of the report and a link to sign up for the full report.
Company Information: Vitamin D & Your Health is a publication of MedSmart Members LLC – an online publisher of consumer health information publications. For more on MedSmart Members, please visit http://ourhealthcaresucks.com/about/about-medsmart-members/.
Contact Information: To find out more about MedSmart Members or Our Healthcare Sucks, please visit OurHealthcareSucks.com or contact John Lynch via email at john@medsmartmembers.com or by phone at 1-800-277-6514.