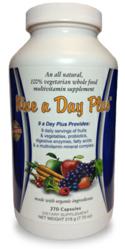 New Vitamin D product made from white mushroom goes beyond bone health for benefits and newly added to all natural nutrition company product line.
(PRWEB) December 15, 2011
True Healthy Products, an all natural nutrition and supplement company based out of Florida just added a new product to their list of healthy supplements. According to the company, "Activz Vitamin D" is the only vitamin D supplement on the market at this time made from organic white button mushroom for benefits that go beyond bone health.
An article on benefits of using all natural supplements is available at the company's website: http://www.truehealthyproducts.com/products/dietary/9-a-day-plus/natural-vs-synthetic
Vitamin D is synthesized through the skin from the sun's ultraviolet rays and to some small degree comes from foods. It is generally accepted that Vitamin D promotes calcium regulation needed for bone growth and bone repair. Too little Vitamin D can cause brittle bones, rickets in children and osteomalacia in adults. When combined with a calcium supplement, Vitamin D can help older adults from getting osteoporosis.
According to the manufacturer of this Vitamin D supplement, it is the only supplement derived from the nutrient-dense white button mushroom instead of fermented yeast. The combination gives Activz Vitamin D an additional advantage of offering twice as many health benefits as the competition. Several studies which are listed by the manufacturer suggest that having an adequate amount of vitamin D may assist your body by reducing the following risks:
Upper respiratory infections by 90%.1 *
Cancers by 70%.2 *
Rheumatoid arthritis by 42%.3 *
Multiple sclerosis by 40%.4*
Type 2 diabetes by 33%.5 *
For more information about all natural vitamins and supplements or information about how you can improve your health with proper nutrition and supplementation, visit the company's website http://www.truehealthyproducts.com.
True Healthy Products
2460 North Courtenay Pkwy, #210
Merritt Island, FL 32953
###