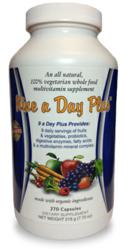 Free information is now available on some symptoms of vitamin deficiency and the importance of proper supplementation from all natural supplements provider, True Healthy Products.
(PRWEB) February 03, 2012
A free report listing some symptoms of vitamin deficiency is now available from True Healthy Products. The company provides free information regarding the importance of proper nutritional balance, fitness, weight loss, and making positive changes for a healthy lifestyle.
Read how vitamins can boost health benefits on the company's website.
http://www.truehealthyproducts.com/4246/health-and-fitness-news-benefits-of-vitamins
Some benefits of vitamins include their ability to prevent and treat various diseases like heart problems, high cholesterol levels, eye disorders, and skin disorders. Many vitamins perform specific functions which are not performed by other nutrients within the different systems of the body. For many people, this creates an essential need to supplement appropriately.
The report lists many symptoms of vitamin deficiency, and illustrates the corresponding vitamin recommended to correct the imbalance. For example: Eye disorders, acne, skin disorders, infections, healing of wounds - may mean a deficiency in Vitamin A.
Nine A Day Plus, a wholefood multi-vitamin, which is offered by True Healthy Products, contains all the nutrients needed for optimum health. Because it is made from wholefood ingredients, the body is better able to utilize nutrients and provide much faster nutritional balance than synthetic vitamin usage. According to the manufacturer, the vitamins provide a full serving of daily recommended fruits and vegetables' nutritional content.
For more information on optimal health with 9 A Day Plus Whole Food Vitamins, visit: http://www.9adayplus.com.
About True Healthy Products
Since 2007, True Healthy Products has been a seller of all natural vitamins, supplements and fitness nutrition and as a free source of information for those that want to educate themselves about the benefits of optimizing health through positive changes in lifestyle. Since that time, the company has expanded their product line to include all natural skin care and preventative health remedy products. Visit the company's website to view their extensive line of all natural health supplements: http://www.truehealthyproducts.com.
From:
True Healthy Products
Contact:
True Healthy Products
2460 N. Courtenay Pkwy, 210
Merritt Island, FL 32953
888-400-2920
http://www.truehealthyproducts.com
###