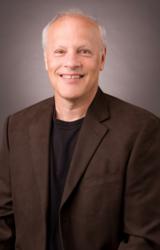 There are no results from the study on older women and vitamins that can be applied to any other situation, because this study didn't prove anything.
San Francisco, CA (PRWEB) October 25, 2011
Two new studies on vitamins are causing a stir. The first, in the Archives of Internal Medicine, claimed to reveal that older women who take dietary supplements die sooner than those who don't. The other study, in the Journal of the American Medical Association, claimed that men with prostate cancer who take vitamin E supplements are more likely to die than those who don't.
Dr. Daniel Heller of PMS Comfort turned to Alan R. Gaby, M.D., an internationally recognized authority on nutritional medicine and research, to get an expert's perspective on vitamins and health.
We first asked Dr Gaby if the results from the study of older women apply to younger women as well. Dr. Gaby responded, "There are no results from this study that can be applied, because this study didn't prove anything. When well-done studies show negative effects in older women, then we do have to be concerned about possible similar effects in younger women."
The author of this study was widely quoted, saying, "There is very little evidence showing that common dietary supplements would be beneficial in prevention of major chronic diseases. Unless you are deficient, there is hardly any reason to take them. I … conclude that there is no evidence for benefits."
Dr. Gaby, the author of a leading nutritional medicine textbook, does not concur, pointing out that "Dietary supplements have been clearly shown to decrease the severity of many diseases in people who are not deficient by any standard laboratory measurement. The author is correct, however, if he is asserting that the science evidence for using dietary supplements to prevent major chronic diseases is not yet clear."
A widely-quoted commentary that accompanied study in older women proclaimed "The belief that antioxidant supplements are beneficial seems likely to have resulted from a collective error. Perhaps oxidative stress is one of the keys to extension of our life span."
Dr. Gaby pointed out that this statement lacks scientific support: "The current evidence on antioxidants is far too complicated to make any blanket generalization. Some studies have shown beneficial effects, while others haven't. Although beta-carotene supplementation is harmful for smokers, it appears to be safe for nonsmokers."
Acknowledging that scientific fact is rarely black and white, he went on to say that "While oxidative stress may have positive effects in some situations, most evidence suggests that it promotes the development of many diseases, and may also shorten life span."
As for the study on vitamin E and prostate cancer, Dr Gaby suggested that both vitamin E supplements, and vitamin E research, are often misunderstood. "There are four types of vitamin E that occur naturally in food. Two of them, alpha- and gamma-tocopherol, have been shown to slow the growth of prostate cancer cells (in a test tube study) and to be associated with lower risk of developing prostate cancer (based on blood levels.) In both cases, gamma-tocopherol was more effective than the alpha form."
There is, however, an important shortcoming in vitamin E studies, as well as in most vitamin E supplements.
"It's important to understand that isolated alpha-tocopherol is the form present in most vitamin E supplements, and is the form of vitamin E used in almost all clinical research. But we know that large doses of the alpha form deplete the body of the gamma form, and this upsets the natural balance of vitamin E derived from food. Because of this, it appears that large doses of isolated alpha-tocopherol may be harmful. However, natural vitamin E in the form of mixed tocopherols contains all four types of naturally-occurring vitamin E, and may prevent prostate cancer. Alpha-tocopherol may only be protective when it is supplied with gamma-tocopherol in the proper natural balance."
Alan R. Gaby, M.D., is past president of the American Holistic Medical Association; has given expert testimony to the White House Commission on Complementary and Alternative Medicine; and has appeared on The CBS Evening News. He is the author of Nutritional Medicine, a landmark medical nutrition textbook. He can be contacted at drgaby(at)earthlink(dot)net.
Dr. Daniel Heller is the founder of PMS Comfort, an online women's health organization dedicated to educating, informing, and empowering women on the subject of PMS and PMDD, as well as to providing natural alternatives for the relief of premenstrual symptoms.
###