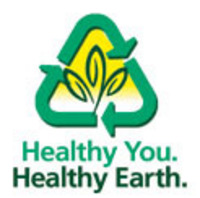 Recycling initiatives are just one part of Nature's Bounty's 'going greener' efforts
Ronkonkoma, NY (PRWEB) August 28, 2008
As a manufacturer of high-quality vitamins and nutritional supplements, Nature's Bounty focuses on discovering ways to help people improve their bodies. But the company also puts a lot of thought into how their work affects the environment…and their efforts will benefit all of us for years to come.
Nature's Bounty's green initiatives started over 35 years ago, when they began using recyclable plastic bottles. Since then, PETE and HDPE bottles have been used to package more than 300 products. These two plastic formulations are 100% recyclable. In fact, recycled "pellets" from these bottles are so versatile that they end up being reused in clothing, carpets and even other product packages… and more recycling uses means less plastic in landfills.
"Recycling initiatives are just one part of Nature's Bounty's 'going greener' efforts," according to Kimberly O'Connell, Marketing Director for Nature's Bounty. The company is keenly aware of the need to refresh the earth as well as reuse resources. To that end, Nature's Bounty has started the "Healthy You, Healthy Earth" campaign to give greater focus to their environmental efforts. Already the company has partnered with Trees for the Future - an environmental organization that plants trees all around the world; and the Go Green Initiative - whose efforts to educate children about the environment has reached around the globe. So far, Trees for the Future has planted over 50 million trees, which remove approximately one million tons of carbon dioxide from the atmosphere per year. Nature's Bounty's goal is to help them plant one million more trees by 2010. Go Green Initiative programs are up and running in schools in every state, as well as Africa, Asia, Europe, Canada and Mexico.
Nature's Bounty is also working to be greener closer to home. The company has formed an in-house green task force with the goal of making day-to-day operations even more environmentally friendly. Some of those greener initiatives include using water-base inks for label printing, reducing tree fiber use in packing materials, teleconferencing to reduce travel, and switching to energy efficient CFC lighting. The company's goal is to reduce their carbon footprint by over 5 million pounds of CO2 a year. That's the equivalent of taking over 400 cars off of the road!
Nature's Bounty's going-greener successes have not gone unnoticed. Recently their parent company, NBTY, was honored by the Northeast Energy Efficiency Partnership (NEEP) as a Business Leader for Energy Efficiency. NBTY has already reduced their energy usage by 825,000 kilowatt-hours, and hopes to do even more to support the health of planet Earth.
NBTY is a leading global vertically integrated manufacturer, marketer and distributor
of a broad line of high-quality, value-priced nutritional supplements in the United States and throughout the world. Under a number of NBTY and third party brands, the Company offers over 22,000 products, including products marketed by the Company's Nature's Bounty®, Rexall®, Sundown®, MET-Rx®, WORLDWIDE Sport Nutrition®, American Health®, Flexamin®, Knox® and Ester-C® brands.
###