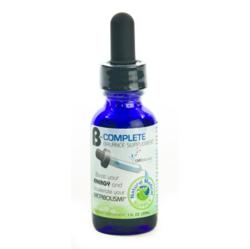 Metabolism-boosting vitamin B also helps prevent heart disease and cancer. Dr Oz
American Fork, UT (PRWEB) September 23, 2011
Natural Medical Supply's research results show taking a Vitamin B Complex supplement should be considered to prevent various side effects vitamin B deficiencies may cause.
Reason 1: Vitamin B Complex For Weight Loss
Many people take vitamin B for weight loss. It may be the case that most people on a calorie restrictive diet for weight loss are likely Vitamin B deficient. This deficiency leads to hunger, low energy and in many instances could be the primary culprit of the weight loss plateau. Taking vitamin B on any weight loss diet should only improve the overall experience and result.
Reason 2: Prevent Vitamin B6 Deficiency
Vitamin B6 also known as pyridoxine is needed for the synthesis of serotonin (neurotransmitters). B6 is also required for norepinephrine and for myelin formation. B6 deficiency in adults primarily affects the peripheral nerves, skin, mucous membranes, and circulatory system (Blood Cells). The central nervous system in children is also affected.
Deficiency can occur in people with uremia, alcoholism, cirrhosis, hyperthyroidism, mal-absorption syndromes, and congestive heart failure. It can also manifest in those taking certain medications.
Reason 3: Today's foods are nutritionally deficient.
In 2003 News Canada reported the fruits and vegetables contain far less nutrients as they once had 50 years ago. The foods that tend to be high in vitamin B tend to have 50-90 percent less nutrients and minerals than the same foods offered 50 years ago. One might think it is because of all the genetic modifications our natural foods have taken. This may certainly be a contributing factor, yet there is also the fact that the soils used to grow vegetables and fruits today are exhausted of nutrients and minerals. Even the organic whole foods are grown in these inferior soils, therefore lacking the nutrition. University of Texas (UT) at Austin's Department of Chemistry and Biochemistry was published in December 2004 in the Journal of the American College of Nutrition. See more Nutritional Deficiency Information and References.
Reason 4: Vitamin B Complex May Reduce Risk of B Deficiency (B12)
Studies have shown that a deficiency of vitamin B12 can lead to abnormal neurological and psychiatric symptoms. Some of the symptoms may be ataxia, muscle weakness, spasticity, incontinence, hypo-tension, vision problems, dementia, psychoses, and mood disturbances.
These symptoms could occur when vitamin B12 levels are slightly lower than normal, yet higher than the levels normally related to anemia.
Many people that could be at risk for vitamin B12 deficiency include; strict vegetarians, elderly, breastfed infants, and those with greater vitamin B12 requirements relative to pregnancy, thyrotoxicosis, hemolytic anemia, hemorrhage, malignancy, or liver or kidney disease.
Administering vitamin B12 orally can be effective for preventing and treating vitamin B12 deficiency.
Reason 5: Likely Safe To Be Taken By Pregnant Women
Vitamin B12 is most likely safe when taken by pregnant or breast feeding women. Many women take Vitamin B as a measure to relieve morning sickness side effects. This is specific to oral vitamin B vitamins taken in the proper dosage. The proper dosage is traditionally .5ml - 1ml of a natural Vitamin B Complex.
Look for a Vitamin B Complex that contains Methylcobalamin(B12) instead of Cyanocobalamin(B12). Methylcobalamin is B12 in its natural form whereas Cyanocobalamin is a synthetic form of B12 derived from the cyanide molecule.
Selected References:
1. Malouf R, Grimley Evans J. - Cochrane Database Syst Rev 2008 Oct 8;(4):CD004514.
2. Molloy AM, Kirke PN, Brody LC, et al. - Food Nutr Bull 2008 Jun;29(2 Suppl):S101-11; discussion S112-5.
3. Seal EC, Metz J, Flicker L, et al. - J Am Geriatr Soc 2002;50:146-51.
4. Toole JF, Malinow MR, Chambless LE, et al. - Vitamin Intervention for Stroke Prevention (VISP) randomized controlled trial. JAMA 2004;291:565-75.
5. Albert CM, Cook NR, Gaziano JM, et al. - a randomized trial. JAMA. 2008 May 7;299(17):2027-36.
# # #