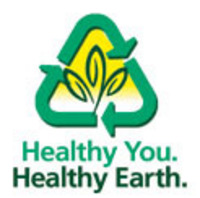 but to us it's just the beginning. Our associates are enthusiastic about doing their part in making the world a healthier place for everyone.
Ronkonkoma, NY (PRWEB) September 3, 2008
For years, Nature's Bounty has produced vitamins and supplements to help people live longer, healthier lives -- but they're going further than ever before to keep us all healthy, even without taking their vitamins. Nature's Bounty is launching the Healthy You, Healthy Earth campaign, a company-wide effort to be a responsible steward of our planet. Already, their efforts have spread to their parent company, US Nutrition, and onto other divisions.
"You could say that the roots were planted with Nature's Bounty," remarked Kimberly O'Connell, Marketing Director for Nature's Bounty. "Once we announced our goal to be a greener company, enthusiasm and ideas sprouted quickly."
The new green efforts at Nature's Bounty build on a solid foundation of nature-friendly policies already in place, while also reaching into new areas of corporate responsibility and community outreach. For example, the bottles used for over 300 products are made from either recyclable PETE or HDPE plastic. Plus, an already efficient packaging and boxing process is being made even greener with the use of redesigned materials that will reduce the use of corrugated cardboard. And on-site changes to lighting (switching to CFC lighting), printing labels with water-based inks, and a new "green taskforce" to look for further areas of change are all part of US Nutrition's efforts to reduce their carbon footprint by 5 million pounds of CO2 per year.
Now Nature's Bounty has gone a step further, partnering with several "get green" organizations. "We wanted to go beyond our own products and processes," O'Connell explained. "It's important to us to give back to the planet; after all, helping others live a healthier life is in our very nature."
Toward that end, Nature's Bounty has partnered with Trees for the Future -- an environmental organization that plants trees all around the world; and the Go Green Initiative -- whose efforts to educate children about the environment has reached around the globe. So far, Trees for the Future has planted over 50 million trees, which remove approximately one million tons of carbon dioxide from the atmosphere per year. Nature's Bounty's goal is to help them plant one million more trees by 2010.
Go Green Initiative programs are up and running in schools in every state, as well as Africa, Asia, Europe, Canada and Mexico. "Helping to educate our children at such an early age on what they can do to help make a difference, as well as planting new trees to help make the world a little greener…well, that's just healthier for all of us," O'Connell adds.
"This is a very good start," O'Connell offered, "but to us it's just the beginning. Our associates are enthusiastic about doing their part in making the world a healthier place for everyone."
NBTY is a leading global vertically integrated manufacturer, marketer and distributor of a broad line of high-quality, value-priced nutritional supplements in the United States and throughout the world. Under a number of NBTY and third party brands, the Company offers over 22,000 products, including products marketed by the Company's Nature's Bounty®, Rexall®, Sundown®, MET-Rx®, WORLDWIDE Sport Nutrition®, American Health®, Flexamin®, Knox® and Ester-C® brands.
# # #