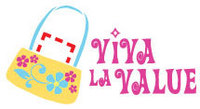 Livonia, Mich. (Vocus) March 2, 2010
RedPlum, a leading provider of deals and savings on brands consumers want most, announced today that Diva Toolbox Radio: Viva la Value, featuring Lisa Reynolds, RedPlum's Mom Saver-in-chief, will host its March show on Thursday, March 4 at 3 p.m. ET on Diva Toolbox Radio, an online radio show. During this month's show, Reynolds will be joined by two certified public accountants (CPA), Jordan Amin, chairman of the American Institute of Certified Public Accountants' National CPA Financial Literacy Commission and Lauren Foster, commission member, who will discuss maximizing your tax refunds, small ways to save and tips for teaching children to get into the habit of saving. Reynolds will also be joined by Supermarket Guru® Phil Lempert, a nationally recognized consumer analyst, for his top five food reviews of the month, and Kate Arcieri, a lifestyle expert, and Editorial Director at redplum.com.
Amin is a senior manager in the tax department of Amper, Politziner & Mattia, LLP and has more than twelve years experience in both public and private accounting. He is passionate about teaching children and young adults about behaviors to help them save for the future. Foster, CITP, has more than nine years experience and increasing advancement in accounting and finance. She loves clipping coupons and currently has a teen-ager in college who she coaches on budgeting wisely.
The National CPA Financial Literacy Commission, an 18-member group that works to increase awareness of the importance of financial literacy education, promotes financial literacy efforts involving CPAs, and serves as the primary spokespeople for the CPA profession's financial literacy efforts, 360 Degrees of Financial Literacy and Feed the Pig.
Feed the Pig, sponsored by the American Institute of Certified Public Accountants (AICPA) and the Ad Council, was formed to encourage 25 to 34-year-olds to take easy, basic steps to proactively manage their money and start saving. For more information, visit http://www.feedthepig.com or the AICPA's Web site http://www.360financialliteracy.org for free tools, articles and resources to help you manage your finances through every stage of life, from childhood to retirement.
A few tips the CPAs offer:

Become a "two minute rule" shopper instead of an impulse shopper. If you want to buy something, walk away from it for two minutes. You will likely leave the impulse behind and enter the land of reason.
Be aware of fees such as ATM charges when using a bank other than your own.
Think of ways you can save money once you have visualized your financial future. Develop and stick to a budget to live within, and review your daily spending habits.
Viva la Value helps listeners achieve a value lifestyle that's easy and enjoyable through practical savings tips, coupons and coupon codes. Segments air the first Thursday of each month at 3 p.m. ET. Shows will be archived on the site for later access. For more information, please visit http://www.divatoolbox.com/diva-toolbox-radio-/hosts/1988-lisa-reynolds-viva-la-value.html or http://www.redplum.com/vivalavalue.
Reynolds is a busy working mom who lives and breathes the savings-oriented lifestyle she talks about on her radio show. When she's not at work, Reynolds is cheering for her sons at flag football games, hosting dinner gatherings with friends and family, and actively participating in her church community. She is also an avid cook with a philosophy of keeping it simple – less than five ingredients or meals in less than 30 minutes. She lives with her husband and two sons in Northville, Michigan. Reynolds is frequently quoted in newspaper, magazine and blog articles, and has been featured in Better Homes & Gardens, Forbes, Family Circle, 24/7 Moms Blog and more.
About RedPlum:
RedPlum brings consumers relevant offers and good deals on the brands they want most to best stretch their budgets. We deliver deals on a weekly basis to over 100 million shoppers in the mailbox, in the newspaper, in-store and online. At redplum.com, you will find one of the largest collections of printable coupons, coupon codes and savings tips along with the best deals and the sweetest coupons plus trends, tips and inside information on what to wear, buy and do right now. RedPlum is the consumer brand of Valassis, a Michigan-based company that has been delivering savings and value for nearly 40 years. Building upon our wish to help American families, we empower the public to take part in the effort to help safely recover missing children through our America's Looking For Its Missing Children® program, which appears on our RedPlum products. For more information, visit http://www.redplum.com . To learn about advertising opportunities with RedPlum, please call 1-800-437-0479.
Media Contact:
Mary Broaddus
Director, Investor Relations and Corporate Communications
734-591-7375
broaddusm(at)valassis(dot)com
###