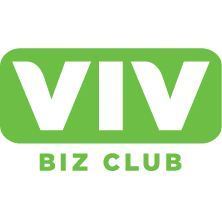 The pricing is awesome - Ilan S. @ Ekar Farm
San Francisco, CA (PRWEB) July 21, 2010
The Viv Biz Club has broken through the most significant barrier for eco-minded small businesses that want to operate sustainably: cost. When businesses join Viv, they gain access to Viv member-only discounts - worth up to 80% off - on compostable food packaging supplies, recycled office supplies, and green cleaning products.
"Brands like Groupon and LivingSocial are quickly becoming household names in America because they help consumers leverage 'group buying power' to get access to massive discounts. The Viv Biz Club does the same for eco-minded small business," said Arul Velan, Viv founder. "We make eco-friendly supplies affordable so that cost is no longer an obstacle for small businesses that want to make their operations more sustainable."
Viv vets suppliers to ensure that products are of the highest quality and are truly green (e.g., corn cups meet the national standard - ASTM D6400 - for compostability) and Viv members purchase products from Viv partner suppliers including Office Depot and World Centric.
Members appear very pleased with the program thus far, and Viv shares a variety of testimonials via VivBizClub.com, including:
"The pricing is awesome" – Ilan S. @ Ekar Farm,
"You guys already have great customer service. Thanks!" – Nicole B. @ Santa Cruz Mountain Brewing, and
"What you are doing is great... We're just two brothers in our twenties trying to compete with established restaurants that are cutting costs as much as possible (and without regard for the environment). This discount will help us be more competitive and still use the great products. Thanks again." – Max L. @ Wieners of Waterton
"There's a renewed focus for many restaurant owners and office managers to move away from plastic and other petroleum based products like Styrofoam because of the impacts these materials have on our environment," continues Velan. "The Viv Biz Club helps them do so by bringing the prices of green products on par with traditional products."
Founders, Arul Velan and Dinesh Thirupuvanam, started Viv in May of 2008 as an eco-friendly loyalty program designed to help small businesses in San Francisco become more sustainable and engage their customers in the process. Amidst a recession however, they realized that they could provide even more value to their businesses by helping them co-operatively save money on their eco-friendly supplies. Since starting the Viv Biz Club in January of 2010, they are now working with businesses in over 100 cities and 34 states across the country.
# # #