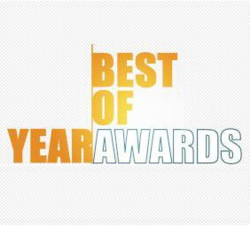 Vivint has the technology that that makes our experts get excited. The company is pushing the limits and finding innovative ways to transform the utility of a typical alarm system.
Salt Lake City, UT (PRWEB) February 02, 2013
The alarm system review and home security specialists at AlarmSystemReport.com have announced today that Vivint Security earned a place among this year's top do it yourself home alarm system providers. 2013 marks the second year in a row in which Vivint Security has placed among the top 5 DIY home alarm systems in AlarmSystemReport.com's annual rankings.
AlarmSystemReport.com conducts its category based home alarm system reviews on an annual basis, and updates time sensitive facts, pricing, and other details on an ongoing basis. The company contracts with leading independent home security consultants and analysts who spend four to six weeks per company verifying its information, researching its equipment, checking Better Business Bureau ratings, and looking into customer satisfaction and third party customer service survey information.
After a complete company profile has been collected and confirmed, a panel of AlarmSystemReport.com reviewers rates the company in several areas, including affordability, value, reliability, equipment, warranties, and customer service. All of these subcategory rankings are then used by a final review writer to create a company report and assign it a final standing in the annual ranking process.
This year, reviewers cited Vivint Security's high quality equipment, affordable home automation systems, latest wireless technology, high quality technical support, and convenient touch screen control panels as contributing factors to the company's inclusion on its list of top home alarm systems. In particular, the company's technical support was key in Vivint's do it yourself home alarm system rating.
"Vivint Security uses some of the latest and greatest, most innovative technology available in the alarm system and home security field," said Steve Ordona, AlarmSystemReport.com's head of public relations, in a recent interview. "On the one hand, that's a great boon for consumers. It means for features, more functionality, and often at less cost. But the downside of that is advanced technology can be intimidating for some consumers, especially if they don't have much technological experience. Most customers like to avoid the high cost of professional installation, so Vivint Security's quality technical support was definitely the determining factor in whether the company made it onto the top DIY list or not."
In addition to the recent Vivint Security review, AlarmSystemReport.com has made freely available to the public ADT, LifeShield Home Security, FrontPoint Security, and Protect America reviews as part of its 2013 annual ranking process. AlarmSystemReport.com will also conducting a 2013 review of top home security equipment, with a particular emphasis on DIY solutions.
About AlarmSystemReport.com
AlarmSystemReport.com, a national leader in home alarm and security consumer information and reviews field, leverages its staff of alarm and home security specialists conduct ongoing reviews of all of the leading national and regional home alarm system and security system monitoring service and equipment providers. Its staff reviewers collect and produce ongoing information about all of these companies to provide consumers and homeowners with the facts they need to choose an appropriate home security provider. AlarmSystemReport.com also publishes annual rankings of the overall top home alarm system companies, best wireless home alarm system companies, and best cellular based monitoring systems, and best DIY alarm systems.