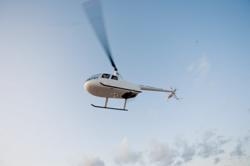 (PRWEB) October 30, 2012
The heliport will be the part of the "Portland" project, which spreads over 19 acres of land between Saint Petersburg Beltway and Pulkovo Airport and is managed by Satellit Development.
Although the construction has just begun, "Heli-Drive" center has already began professional selection of type, model and necessary configuration of a helicopter from Russian and foreign manufacturers.
Government organizations such as: emergency medical service, rescue services and police, as well as the private citizens and enterprises will soon be able to take advantage of all opportunities the heliport provides.
"The heliport project is important both from commercial and social point of view.
Many social services, where helicopters are necessary, cannot be addressed due to the lack of helipads. Helicopter use for social needs is highly developed worldwide and I hope our project will be a great help to the medical and rescue services, as well as, to the private enterprises and guests of Saint Petersburg", - said Vladimir Skigin, a co-owner of the managing company "Satellit-Development", LLC.
About Portland Project
"Portland" project will cover 500 acres of land and located between Saint Petersburg Beltway and Pulkovo airport. It is expected to carry a price tag of 1 billion dollars and include commercial, retail and light industry facilities.
About Satellit Development
Management Company "Satellite Development" LLC was established in 2008 and its main activities include: integrated land development, sale of land, development and design of residential and commercial projects, consulting and brokerage services.