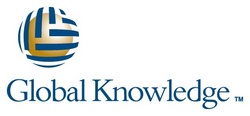 CARY, N.C. (PRWEB) July 16, 2008
In the four-day introductory course, VMware Infrastructure 3: Install and Configure v3.5, students will learn to install, configure, and manage VMware Infrastructure 3. In the four-day follow-on course, VMware Infrastructure 3: Deploy, Secure, and Analyze v3.5, experienced VMware Infrastructure administrators can delve deeper, performing scripted installations, configuring security, and performing fault analysis.
For students who want to gain superior virtual infrastructure skills with minimal time away from the office, VMware Infrastructure 3: Fast Track v3.5 combines the content from the Install and Configure and Deploy, Secure, and Analyze courses, packing it into five days of intensive, extended-hours training. Students will learn to install, manage, and use VMware ESX Server, VMware VirtualCenter, VMware DRS, VMware HA, VMware Consolidated Backup, VMware Converter, Storage VMotion, and VMware Update Manager.
The new courses are designed for system administrators, systems engineers, and operators responsible for their organization's deployment of VMware technology. Suggested prerequisites include experience administering Microsoft Windows® or Linux® operating systems and comfort with system administration using command-line interfaces. All three courses cover VMware ESX Server 3.5 and VMware VirtualCenter 2.5. Upon the successful completion of any one of the courses, students will qualify to take the VMware Certifed Professional exam.
All three courses are available in classrooms or as a private, on-site course. Learn more about VMware Infrastructure 3 training courses at http://www.globalknowledge.com.
About Global Knowledge
Global Knowledge is the worldwide leader in IT and business training. We deliver via training centers, private facilities, and the Internet, enabling our customers to choose when, where, and how they want to receive training programs and learning services. Our more than 700 courses span foundational and specialized training and certifications. Founded in 1995, Global Knowledge employs more than 1,500 people worldwide and is headquartered in Cary, N.C. The company is owned by New York-based investment firm Welsh, Carson, Anderson, and Stowe.