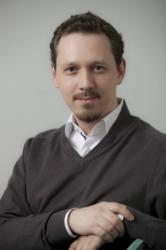 This enables multiple Java and Java EE applications to run inside a single multitenant JVM with secure isolation and independent resource control for each tenant application
San Francisco, California (PRWEB) August 27, 2012
The Waratek Cloud VM for Java takes core Java code and Cloud enables it within a single multitenant JVM which for the first time allows Java applications the full benefits of Cloud delivery compatibility. 'This enables multiple Java and Java EE applications to run inside a single multitenant JVM with secure isolation and independent resource control for each tenant application' says John Matthew Holt, CTO and Founder of Waratek. 'We are delighted to receive certification from Oracle© as confirmation of our Java compatibility for this revolutionary new Cloud VM for Java'
Using Waratek Cloud VM for Java programmers and system administrators do not need to learn a new language, enabling them to easily and quickly cloud enable their existing applications gaining cost benefits associated with:

True Multitenancy - allowing multiple applications to work on a single virtualized JVM
Multitenant Resilience - if one application fails, other applications on the same VM are not affected
Elastic Scalability - individual applications automatically scale on a shared VM allowing efficient use of computer resources
No Java Code Change – immediately Cloud-enables your existing Java code preserving current skills
Up To 10x Increased Application Density – dramatically reducing hardware costs
Reduced Java Stack – making the system easier to support and removing unnecessary software allowing for a reduction in license fees and maintenance requirements
Ultra Light Footprint - only 441k per incremental application which eliminates bloatware and speeds up execution
Realtime Metering – for the first time provides actual use chargeback statistics per application
Holt spoke at VMworld® 2012 San Francisco on 'Achieving genuine Java multitenancy for vFabric tcServer'. If you would like to see the Waratek Cloud VM for Java in action then go along to the New Innovator Pavilion, booth no. 2313 from 27th to 29th August.
The Waratek Cloud VM for Java can be downloaded and tried for free, providing an opportunity for Java programmers, system administrators, SaaS and PaaS operators to find out how easily it can Cloud-enable their Java applications and save them money.
About Waratek:
A dynamic start-up, Waratek is a team of seasoned IT professionals, drawn from around the world to a Dublin headquarters where extensive and revolutionary research has led to more than 50 international patents, culminating in game-changing Cloud technology. The company is focused on providing enterprise customers, data centers and cloud providers with disruptive technologies to advance the performance and reliability of application infrastructure while significantly reducing costs.