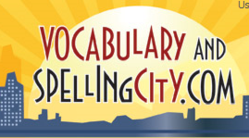 (PRWEB) June 28, 2011
VocabularySpellingCity is proud to unveil two new pages in our Teacher Resources section – "Compound Words" and "Analogies." These great resources were designed to assist educators with teaching these concepts and to offer students a fun way to learn them.
The new Compound Words page includes information about compound words, outlines the different types of compound words, and offers more than a dozen grade-leveled lists for use in their games. The page also features a fun lesson video and games for elementary school students from their sister site, Vocabulary Learning Fun. A detailed lesson plan is also presented here.
VocabularySpellingCity's new Analogies page also features video lessons and games from Vocabulary Learning Fun, as well as the site's own MatchIt Sentences and WhichWord Sentences pre-loaded with word lists whose sentences have been customized to transform the games into the perfect analogies practice. The site offers users the choice of using the sentences provided or customizing them to suit their students' learning needs.
More new pages are planned for release this summer.
VocabularySpellingCity.com is an educational website where teachers and parents can register for a free account, then enter and save word lists, which children can then use to play a variety of fun, interactive learning games to practice their words. They can even take spelling tests directly on the site.
Launched in 2008, VocabularySpellingCity.com is a top 1000 site in the U.S., reaching over 2 million unique users per month according to Quantcast.com. It has more than 400,000 users worldwide and an impressive 50 million pageviews per month. VocabularySpellingCity offers a fun and easy way to practice vocabulary and spelling words. It was created and is currently owned by Vkidz Inc, a family-owned educational software company dedicated to creating "game-changing" educational systems.
###