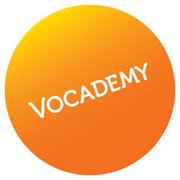 The combination of bands, certificates and end of term gigs means that our students are going to have even more fun and performance experience as they progress in their singing.
Brighton, Sussex (PRWEB UK) 23 January 2013
The ten schools, which offer singing lessons across Sussex, Hampshire, Kent and Surrey, give 7-18-year-olds the chance to practice and improve their singing techniques and performance skills in a fun environment culminating in their very own end-of-term gig. A live band comes in once during the term and again for the gig so students get plenty of live singing experience.
In a new move this term, Vocademy is introducing its very own graded syllabus, running from Grade 1 all the way through to Grade 8.
The syllabus has eight grades that focus on aiding and assessing each student's progression. As well as learning songs, the grades are designed to help students understand how their voice works, give them specific singing techniques to learn and practise and an increasing understanding of all of the qualities needed to become a better singer.
Students take singing exams to demonstrate what they have learnt and are rewarded with certificates and different coloured t-shirts highlighting their progress. The t-shirt colour will represent the grade passed, much like the judo belt system, ending in black for grade 8.
Taking the grades will not be compulsory, but will give students an excellent measure of their progress as well as a platform to enhance their skills steadily and consistently whilst having fun and singing some of their favourite songs.
And as well as being an excellent way to improve technique, Vocademy singing lessons are also kept contemporary by studying the works of such new and relevant artists as Jessie J, Ed Sheeran, Emili Sande and Bruno Mars.
Courses run for an hour a week for ten weeks, and all are taught by CRB-checked industry professionals. All are taught in age-specific groups.
Children aged 7-11 are introduced to basic vocal techniques, confidence building and self –expression, and encouraged to sing like their favourite diva or rock star. Those aged 11-14 work on their vocal technique and performance skills, improving personal confidence. They also get the chance to pursue their individual styles and interests whilst introducing harmony.
The oldest students, aged 14-18, are taught from a more technical syllabus which has been put together by Vocademy's talented and experienced vocal tutors to help them progress to an advanced level and capability. Lessons provide a lively social framework in which students learn to work with and support other performers focusing on more complex harmonies and vocal blend, while also working on their own individual skills.
One-to-one lessons are also available for students who want to work on specific audition pieces, learn to sing from scratch or to build confidence before joining a group.
Vocademy singing teacher Rosie Lewis said all of the singing teachers are very excited about the changes, adding: "This is going to be our best term yet. The combination of bands, certificates and end of term gigs means that our students are going to have even more fun and performance experience as they progress in their singing, I can't wait."
Vocademy singing schools also showcase students' talents and progress in Vocademy Sessions, a weekly online music show that features students (with musicians) from Vocademy schools performing live to gain experience and show off their new singing schools. These videos are featured on Vocademy's YouTube and Facebook pages, amongst others.
Vocademy offers singing lessons in Brighton, Bognor Regis, Basingstoke, Canterbury, Chichester, Haywards Heath, Horsham, Hove, Maidstone, Portsmouth, Southampton and Worthing.