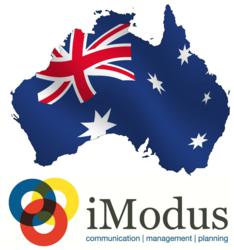 With iModus, we can now provide a viable and proven alternative to existing crisis communication products, but one that offers enhanced functionality at better value
London, UK (PRWEB UK) 18 December 2012
The move will ensure that Australasian customers can tackle natural disasters, emergencies, business incidents, such as IT outages or local authority situations with greater speed and efficiency using the acclaimed iModus package.
Vocal's iModus portfolio of crisis and emergency notification, enterprise wide on demand messaging and incident management tools is used by governments and corporations across the globe and was employed with great effect to coordinate emergency teams after major business affecting incidents such as Hurricane Sandy, the 7/7 terrorist bombings in London and more recently during the London 2012 Olympic and Paralympic Games.
'We are excited to announce this new strategic partnership. CQ Australia will now be the sole provider of iModus within Australasia, bringing this industry-leading technology to the region underpinned by dedicated support and CQ Australia's in-depth industry knowledge,' said Trevor Wheatley-Perry, Vocal's Managing Director.
'CQ Australia was the natural choice for Vocal as a local partner, as their experience and dynamic approach to risk and resilience challenges mirrors our own expertise with iModus. The venture will increase our international presence and enhance our business potential'.
Daniel Shields, Director of CQ Australia, sees iModus as a key part of CQ's strategy to provide corporate Australia with the most sophisticated and comprehensive range of crisis management products and services.
'At CQ, our goal is to enhance the way organisations manage crisis events. With iModus, we can now provide a viable and proven alternative to existing crisis communication products, but one that offers enhanced functionality at better value,' he says.
In the search for a new crisis communications platform for the Australian market, Mr Shields says CQ looked at and trialled numerous products from the US, Europe and the UK but 'iModus was the clear leader in crisis communications technology, and an excellent fit for the Australian market'.
'From a crisis management perspective, iModus has everything; it uses front-line technology, dedicated local infrastructure, mobile applications and provides opportunities to significantly improve how organisations develop, control and activate their crisis management and business continuity strategies'.
For more information on iModus visit http://www.vocal.co.uk
Editors' Notes
About Vocal and iModus
Vocal is recognised throughout the industry as a trusted innovator of multi award-winning and proven business continuity and communication solutions. In 2007, Vocal launched iModus; the first fully integrated business continuity suite encompassing Notification, Planning, Mapping, Alerting, Staff Safety and Incident Management modules. iModus has been used by many of the world's largest businesses during major business affecting incidents, for example the 7/7 terrorist attack in London, during the London 2012 Olympics, during riots, and after Hurricane Sandy caused devastation and flooding to the US east coast.
iModus now operates in over 85 countries and is a key part of the critical plans of a large number of global organisations. The latest generation of iModus (2.0) was launched in 2011 to provide a wider global reach including multi-lingual and enterprise editions.
As well as providing solutions to various challenges, Vocal provides its clients with exceptional technical support and accomplished account management underpinned by a 24/7 customer service team ensuring that clients get the most out of their iModus suite.
In simple terms, why do customers use iModus?

iModus is easy to use
iModus offers a scalable range of solutions. From enterprise wide on demand messaging, through to emergency notification, security and incident management solutions and staff safety through two-way communication and lone worker system. iModus can also set up responses, attach documents and attach maps with cordons and geographic information.
iModus is a modular system allowing each account to be created entirely designed around customer requirements.
iModus supports customers' recovery plans without dictating them. It does everything customers want it to do. Businesses, banks, insurance firms, local and central governments and emergency services can choose and create processes to suit their requirements. iModus is modular and customers can choose the options and configurations they need. iModus can be adjusted for each customer regardless of size or requirements. iModus is in plain English but can use other languages if required, work in multiple time zones and provide a local experience on a global scale. Customers know they are buying an emergency notification system, not just a texting system.
Since the launch of iModus in 2007, Vocal has won or been shortlisted for industry awards (more than any other emergency notification provider) including the CIR business continuity's 'Most innovative product of the year', 'Crisis Strategy of the Year', 'Business Continuity Planning Software of the Year' and 'Specialist BC/DR Company of the Year' awards. Also winning the Emergency Planning Society's 'Most Innovative Solution of the Year' award twice. See http://www.vocal.co.uk and http://www.vocal.co.uk/why-imodus/
About CQ Australia
CQ is a leading provider of premium crisis management solutions for corporate Australia. CQ's mandate is to build the crisis leadership capabilities of executive teams, whilst supporting organisations with a range of products and services to improve outcomes during a crisis.
CQ delivers proven results unlike anything available in the market today by targeting three critical areas of crisis management:
Individual capability
Organisational response
Operational control
These three areas are addressed in an integrated manner through a combination of on-site and off-site services, including:
Crisis Leadership training
Crisis response services and crisis command centres
Crisis Communication Solutions
Crisis planning software
Electronic task management software.
CQ is a member of the Sovereign Group of Companies, one of Australasia's most respected groups of resilience and safety providers. With the backing of Sovereign and complementary capabilities of CQ's sister companies, including RiskLogic and FirstAction Safety, you get the depth and capability that you'd expect from a premium service provider.