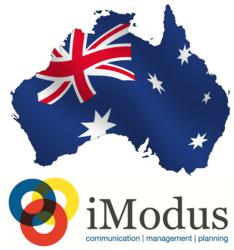 With iModus, we aim to provide Australia and New Zealand with one of the most sophisticated and comprehensive ranges of crisis management products and services on the market
Sydney, Australia (PRWEB UK) 4 June 2013
Now in its seventh year, the Annual Australasian Business Continuity Summit is taking place on 4-6 June, 2013 at Luna Park, Sydney. Delegates will hear about the advantages of using Vocal's iModus portfolio of crisis and emergency notification solutions which allow customers to tackle natural disasters, emergencies, business affecting incidents, such as IT outages or local authority situations with greater speed and efficiency.
The award-winning iModus suite is the solution of choice for governments and corporations across the globe. iModus offers enterprise wide on-demand messaging and incident management tools and was employed with great effect to coordinate emergency teams after major business affecting incidents such as Hurricane Sandy, the 7/7 terrorist bombings in London and more recently during the London 2012 Olympic and Paralympic Games and the London helicopter crash.
The Summit, organised jointly by Continuity Forum and the Business Continuity Institute Australasian Chapter, is the perfect platform to launch iModus as there will be 20 speakers from diverse backgrounds and organisations covering the themes: Business Continuity Management Lifecycle; Business Continuity Management in Action; Business Continuity Management in Public Sector and Thought Leadership.
Scores of delegates will be networking and sharing their ideas with experts, practitioners and other interested parties in Business Continuity, Crisis Management, Crisis Communications, Emergency Response, Organisational Resilience, IT Disaster Management, Risk Management and Security. They will also attend workshops.
'We are excited that iModus will be launched at the Annual Australasian Business Continuity Summit by our new strategic partners CQ Australia, who will be the sole provider of iModus within Australasia. They will be bringing this industry-leading technology to the region underpinned by dedicated support and CQ Australia's in-depth industry knowledge,' said Trevor Wheatley-Perry, Vocal's Managing Director.
'With iModus, we aim to provide Australia and New Zealand with one of the most sophisticated and comprehensive ranges of crisis management products and services on the market.' said Daniel Shields, Director of CQ Australia.