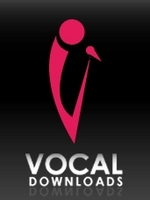 Finding supreme vocal samples isn't easy or financially feasible for most DJs or producers. Finding a variety is nearly impossible. We wanted to give professionals in our industry a chance to create wonderful music without the hassle or the cost
Milpitas, Calif. (PRWEB) September 23, 2009
Life for anyone who makes music becomes much easier and less expensive today thanks to Vocal Downloads.
The Bay Area, California-based company announces its Annual Subscription program that gives DJs and producers of all expertise the opportunity to have unlimited access to Vocal Downloads' immense catalogue for as little as $1 a day. The program is the highlight of the Vocal Downloads' new website, which re-launches today and emerges as an essential collaborator for DJs and producers aiming to create the great grooves of tomorrow.
Led by vocal professionals who've recorded with major production companies and won multiple Grammy Awards, Vocal Downloads features top-quality, clearance free, royalty-free vocal samples that can be used to enhance any music track or album. For $365, annual subscribers gain access to the entire Vocal Downloads database - which currently contains more than 3,000 samples and is growing rapidly.
"Finding supreme vocal samples isn't easy or financially feasible for most DJs or producers. Finding a variety is nearly impossible. We wanted to give professionals in our industry a chance to create wonderful music without the hassle or the cost," says D'Layna Huguez-Dixon, Vocal Downloads Founder and President. "Our company is comprised of vocalists, producers & musicians and we always try to keep the best interests of musicians in mind. That's why we made this offer available - we wanted to give something back, particularly in these economic times."
With the limited-time offer, music professionals can grab as many samples as they like while also receiving exclusive deals on other Vocal Downloads products and partners.
The new website also utilizes a user-friendly interface to allow instant downloading and ensure ease of use. Vocal Downloads is always looking for ways to improve the user download experience.
For more information, visit http://www.VocalDownloads.com.
About Vocal Downloads
Vocal Downloads was launched in 2005 with the intent of using technology to provide a vast, clearance free, royalty-free database of vocal samples for veteran and emerging DJs and producers. Founded by house music star D'Layna and a group of other vocal professionals -- including former Casablanca recording artist Ryan Duarte and Santana's longtime lead singer, 11-time Grammy winner, Tony Lindsay -- Vocal Downloads has a growing catalogue that currently includes more than 3,000 top-quality samples.
Vocal Downloads subscribers and users can download vocal samples in .wav format, at 44.1 kHz and 16-bit format. These samples can then be used in music productions. The a cappella vocal samples range from 1 to 30 seconds in length and come in these categories: Blues, Dance, Fitness, Gospel, Jazz, Latin, Phrases, Rap, Vocal FX and more.
Contact:
D'Layna Huguez-Dixon, Vocal Downloads Founder and President: 408-644-1548
###