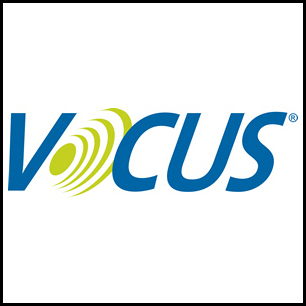 As quickly as Arkema grows into new and exciting fields, we expect Vocus will enable us to grow our PR activities just as quickly
Lanham, MD (Vocus) April 10, 2007
Vocus, Inc. (NASDAQ: VOCS) a leading provider of on-demand software for public relations management, announced today that Arkema Inc., a world-class producer of plastics and chemicals, has selected Vocus PR software to manage its public relation efforts. Using Vocus' on-demand platform, Arkema hopes to more easily target and locate media opportunities for the company and generate additional news coverage.
Arkema was looking for a solution that would enable them to be more proactive in garnering media coverage for the company and brand products. With Vocus, Arkema will be able to uncover new press opportunities and manage all the PR opportunities for the company's separate divisions within one application.
"As quickly as Arkema grows into new and exciting fields, we expect Vocus will enable us to grow our PR activities just as quickly," said Jim Bell, director of communications at Arkema. "With multiple divisions and outside agencies each responsible for their own individual PR programs, Vocus provides a central location to manage and maintain all of our activities as well as gain insight into the overall PR impact of the company."
The Vocus PR platform optimizes the way organizations communicate with the media and the public. Its on-demand solution enables PR professionals to create targeted media lists, distribute press releases and news, monitor and analyze coverage and manage PR efforts from one application. In addition, its integrated PRWeb platform offers customers direct-to-consumer press release distribution using SEO and social media tools, podcasts and fully integrated multimedia content.
About Vocus, Inc.
Vocus, Inc. (NASDAQ: VOCS) is a leading provider of on-demand software for public relations management. Our web-based software suite helps organizations of all sizes to fundamentally change the way they communicate with both the media and the public, optimizing their public relations and increasing their ability to measure its impact. Our on-demand software addresses the critical functions of public relations including media relations, news distribution and news monitoring. We deliver our solutions over the Internet using a secure, scalable application and system architecture, which allows our customers to eliminate expensive up-front hardware and software costs and to quickly deploy and adopt our on-demand software. Vocus is used by over 1,700 organizations worldwide and is available in five languages. Vocus is based in Lanham, MD with offices in North America, Europe, and Asia. For more information please visit http://www.vocus.com or call 800.345.5572.
About Arkema.
Arkema is a world-class producer of vinyl products and industrial chemicals - including acrylics, PMMA, thiochemicals, fluorochemicals, and hydrogen peroxide - and of performance products like technical polymers, specialty chemicals, functional additives and urea formaldehyde resins. Arkema is a leading producer in most of its product lines. Arkema's 20 facilities in North America account for 25% of the company's sales.
This release contains "forward-looking" statements that are made pursuant to the Safe Harbor provisions of the Private Securities Litigation Reform Act of 1995. Statements that are predictive in nature, that depend upon or refer to future events or conditions, or that include words such as "may," "will," "expects," "projects," "anticipates," "estimates," "believes," "intends," "plans," "should," "seeks," and similar expressions. Forward-looking statements involve known and unknown risks and uncertainties that may cause actual future results to differ materially from those projected or contemplated in the forward-looking statements. Forward-looking statements may be significantly impacted by certain risks and uncertainties described in Vocus' filings with the Securities and Exchange Commission.
###