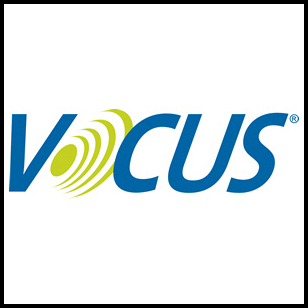 Organizations of all sizes already rely on our direct-to-consumer distribution network to create online visibility for their press releases in Google News, Yahoo! News and thousands of other high traffic internet sites
Lanham, MD (Vocus) March 21, 2007
Vocus, Inc (NASDAQ: VOCS), a leading provider of on-demand software for public relations management, announced today that it has signed a deal with The Associated Press to distribute press releases directly to leading media outlets within the AP network via the AP Datafeatures service. Through the agreement, Vocus' PRWeb Online Newswire will extend its online distribution network to include major media outlets in the top 100 markets.
"Organizations of all sizes already rely on our direct-to-consumer distribution network to create online visibility for their press releases in Google News, Yahoo! News and thousands of other high traffic internet sites," said Matthew Siegal, Vice President of Business Development of Vocus, Inc. "By adding direct-to-media distribution, we significantly extend the visibility of PRWeb press releases and create a complete consumer and media distribution service."
Vocus' PRWeb Online Newswire offers direct-to-consumer press release distribution that maximizes the online visibility of news by ensuring press releases are indexed by major search engines, published on high-traffic news sites including Yahoo! News, Google News and Topix, and distributed through millions of custom RSS feeds.
The Vocus PR platform optimizes the way organizations communicate with the media and the public. Its on-demand solution enables PR professionals to create targeted media lists, distribute press releases and news, monitor and analyze coverage and manage PR efforts from one application. In addition, its integrated PRWeb platform offers customers direct-to-consumer press release distribution using SEO and social media tools, podcasts and fully integrated multimedia content.
About Vocus, Inc.
Vocus, Inc. (NASDAQ: VOCS) is a leading provider of on-demand software for public relations management. Our web-based software suite helps organizations of all sizes to fundamentally change the way they communicate with both the media and the public, optimizing their public relations and increasing their ability to measure its impact. Our on-demand software addresses the critical functions of public relations including media relations, news distribution and news monitoring. We deliver our solutions over the Internet using a secure, scalable application and system architecture, which allows our customers to eliminate expensive up-front hardware and software costs and to quickly deploy and adopt our on-demand software. Vocus is used by over 1,700 organizations worldwide and is available in five languages. Vocus is based in Lanham, MD with offices in North America, Europe, and Asia. For more information please visit http://www.vocus.com or call 800.345.5572.
This release contains "forward-looking" statements that are made pursuant to the Safe Harbor provisions of the Private Securities Litigation Reform Act of 1995. Statements that are predictive in nature, that depend upon or refer to future events or conditions, or that include words such as "may," "will," "expects," "projects," "anticipates," "estimates," "believes," "intends," "plans," "should," "seeks," and similar expressions. Forward-looking statements involve known and unknown risks and uncertainties that may cause actual future results to differ materially from those projected or contemplated in the forward-looking statements. Forward-looking statements may be significantly impacted by certain risks and uncertainties described in Vocus' filings with the Securities and Exchange Commission.
###