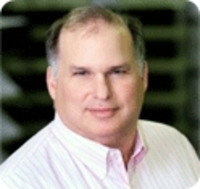 Vocus is one of the real innovators in the software-as-a-service industry whose products are changing the way organizations of all sizes communicate with the public and the media
Lanham, MD (PRWEB) October 28, 2008
Lanham, MD, October 28, 2008 -- Vocus, Inc. (NASDAQ: VOCS), a leading provider of on-demand software for public relations management, today announced that it has appointed Avid Technology (NASDAQ: AVID) CEO Gary Greenfield to its Board of Directors.
Prior to joining Avid in December 2007, Greenfield was CEO of GXS, Inc. from 2003 to 2007, a leading worldwide provider of business-to-business integration, synchronization and collaboration solutions. During that time Greenfield was also an operating partner with Francisco Partners, a leading technology-focused private equity firm.
"As Vocus grows to capture our large market opportunity, it's important that we continue to surround ourselves with experienced leaders who have a track record of successfully scaling public companies," said Rick Rudman, CEO and president of Vocus, Inc. "Gary has an impressive track record and will be a valuable addition to our Board of Directors."
Greenfield has also served as CEO of Peregrine Systems, Inc. where he managed the restructuring of that company's business. He has also served as president and CEO of MERANT and CEO of INTERSOLV, which merged with Micro Focus to form MERANT. He has experience growing businesses both organically and through acquisition, managing development, marketing and operations, and serving diverse customers from small businesses to the Fortune 500.
"Vocus is one of the real innovators in the software-as-a-service industry whose products are changing the way organizations of all sizes communicate with the public and the media," said Greenfield. "I'm excited to work with the other members of the Board and the management team as the company continues to grow."
About Vocus, Inc.:
Vocus, Inc. (NASDAQ: VOCS) is a leading provider of on-demand software for public relations management. Our web-based software suite helps organizations of all sizes to fundamentally change the way they communicate with both the media and the public, optimizing their public relations and increasing their ability to measure its impact. Our on-demand software addresses the critical functions of public relations including media relations, news distribution and news monitoring. We deliver our solutions over the Internet using a secure, scalable application and system architecture, which allows our customers to eliminate expensive up-front hardware and software costs and to quickly deploy and adopt our on-demand software. Vocus is used by more than 2,900 organizations worldwide and is available in five languages. Vocus is based in Lanham, MD with offices in North America, Europe, and Asia. For more information please visit http://www.vocus.com or call 800.345.5572.
This release contains "forward-looking" statements that are made pursuant to the Safe Harbor provisions of the Private Securities Litigation Reform Act of 1995. Statements that are predictive in nature, that depend upon or refer to future events or conditions, or that include words such as "may," "will," "expects," "projects," "anticipates," "estimates," "believes," "intends," "plans," "should," "seeks," and similar expressions. Forward-looking statements involve known and unknown risks and uncertainties that may cause actual future results to differ materially from those projected or contemplated in the forward-looking statements. Forward-looking statements may be significantly impacted by certain risks and uncertainties described in Vocus' filings with the Securities and Exchange Commission.
###