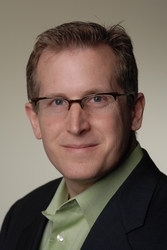 This event falls right in line with the spirit of IncBizNet
Lanham, MD (Vocus) July 15, 2008
Vocus, Inc., (NASDAQ: VOCS) a leading provider of on-demand software for public relations management, today announced that Vocus' Chief Marketing Officer, Bill Wagner, will be speaking at IncBizNet's Promotion Commotion on July 16th from 6-8 p.m. ET in New York.
Wagner will join a panel of distinguished marketing leaders to present on modern marketing, promotion and public relations for private companies. As a panelist, Wagner will offer best practices for small businesses in integrating PR with traditional marketing, maximizing press releases through SEO and increasing their effectiveness in boosting website traffic to drive company sales.
"This event falls right in line with the spirit of IncBizNet," said Director, Private Company Outreach, Megan Burns. "IncBizNet is dedicated to bringing entrepreneurs and fast-growing companies together and providing opportunities for them to hear from industry leaders such as Mr. Wagner."
Promotion Commotion, made possible by SAP, is hosted by IncBizNet and Dan Hoffman, to bring together New York's entrepreneurial community to network, discover and discuss how the web has changed things and what private companies need to promote themselves today, on small budgets and in real time. Designed to offer local private company executives and Inc.5,000 honorees and alumni to learn about promotion, public relations and marketing specific to private companies on the new online frontier, the gathering is will better help small businesses navigate the changing waters of modern PR, both online and off. For more information, please visit http://incbiznet.com/promotion-commotion-new-york-modern-marketing-promotion-and-pr-private-companies
About Vocus, Inc.
Vocus, Inc. (NASDAQ: VOCS) is a leading provider of on-demand software for public relations management. Our web-based software suite helps organizations of all sizes to fundamentally change the way they communicate with both the media and the public, optimizing their public relations and increasing their ability to measure its impact. Our on-demand software addresses the critical functions of public relations including media relations, news distribution and news monitoring. We deliver our solutions over the Internet using a secure, scalable application and system architecture, which allows our customers to eliminate expensive up-front hardware and software costs and to quickly deploy and adopt our on-demand software. Vocus is used by more than 2,600 organizations worldwide and is available in five languages. Vocus is based in Lanham, MD with offices in North America, Europe, and Asia. For more information please visit http://www.vocus.com or call 800.345.5572.
This release contains " "may," "will," "expects," "projects," "anticipates," "estimates," "believes," "intends," "plans," "should," "seeks," and similar expressions. Forward-looking statements involve known and unknown risks and uncertainties that may cause actual future results to differ materially from those projected or contemplated in the forward-looking statements. Forward-looking statements may be significantly impacted by certain risks and uncertainties described in Vocus' filings with the Securities and Exchange Commission.
Press Contact:
Robin Lane
Vocus, Inc.
301-683-6022
###