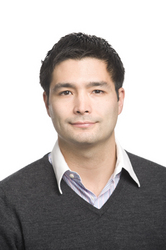 Turning PR Efforts into SEO Results.
Lanham, MD (PRWEB) December 9, 2008
Vocus, Inc., (NASDAQ: VOCS) a leading provider of on-demand software for public relations management, today announced that the company will be speaking at Search Engine Strategies (SES) Chicago 2008. The event will be held at the Chicago Hilton from December 8-11, 2008.
Vocus' PRWeb Product Manager Jiyan Wei will participate on a panel of industry experts discussing "Turning PR Efforts into SEO Results." The panel will be held on Tuesday, December 9th from 2:45pm - 3:45pm and will focus on how companies can use public relations to effectively and affordably increase their search engine rankings. Wei will offer tips for incorporating search optimization, multimedia and social media tools into press release and media strategies to drive traffic and raise the organization's online visibility.
Now in its 10th year, the global SES Conference and Exposition Series educates tens of thousands of marketers each year, with a 98% satisfaction rate. SES Chicago, the only major Search Marketing Conference and Expo in the Midwest, will be packed with 60+ sessions, multiple keynotes and Orion Strategy sessions, exhibitors, networking events and more.
About Vocus, Inc.
Vocus, Inc. (NASDAQ: VOCS) is a leading provider of on-demand software for public relations management. Our web-based PR software suite helps organizations of all sizes to fundamentally change the way they communicate with both the media and the public, optimizing their public relations and increasing their ability to measure its impact. Our on-demand software addresses the critical functions of public relations including media relations, news distribution and news monitoring. We deliver our solutions over the Internet using a secure, scalable application and system architecture, which allows our customers to eliminate expensive up-front hardware and software costs and to quickly deploy and adopt our on-demand software. Vocus is used by more than 3,100 organizations worldwide and is available in five languages. Vocus is based in Lanham, MD with offices in North America, Europe, and Asia. For more information please visit http://www.vocus.com or call 800.345.5572.
This release contains " "may," "will," "expects," "projects," "anticipates," "estimates," "believes," "intends," "plans," "should," "seeks," and similar expressions. Forward-looking statements involve known and unknown risks and uncertainties that may cause actual future results to differ materially from those projected or contemplated in the forward-looking statements. Forward-looking statements may be significantly impacted by certain risks and uncertainties described in Vocus' filings with the Securities and Exchange Commission
###